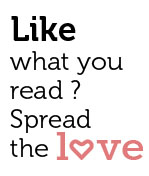 Share
Loretti Pinto
The sharp-toothed claws of four excavators reach out greedily in a painting by Loretti Joyce Pinto of Siridao. These earth moving machines are synonymous with mining in Goa, dosage as well as the ruthless destruction of sand dunes and paddy fields. In another work 'Goa To China', gaping wounds of a mine in Goa lead to barges and on to the high-tech towers of China's modern cityscape.
There is no escaping the anguish and rage that haunts Loretti's painting. This young artist graduated from the Goa College of Art in 2003, and then completed her Master's degree at the Maharaja Sayajirao University at Baroda. Her artistic ouvre covers media from charcoal, pencil and dry pastels on paper to watercolours, etchings and acrylics on canvas.
Loretti, a shy and unassuming woman, is a member of Goenchea Xetkarancho Ekvott, a group that is fighting industrial and private projects that imperil agricultural lands in Goa. She maintains a low profile, preferring to focus on empowering villagers whose lives and lands are at stake.
"When I visited mining areas, I found the people protesting there every day," says the soft spoken artist. "Everything was covered with orange dust. A traditional house would be standing alone, with excavation going on around it. Children had to wade through mining debris to go to school."
Flight to Paris
Their protests brought on warnings, threats and bribe offers from the project owners. "The mining lobby forces its victims to wear masks, they can't breathe, and then they stifle our voice as well. Crores of tonnes of our Goan soil was being taken to China, where the wonders of the world are being built. And what happened to us in Goa? We have no land, no trees, no paddy fields."
Another painting 'Make Hay While They Are Fast Asleep' shows a cash-rich seductress tempting a farmer with a gold casket with heavy chains attached, while his wife and daughters sleep unknowing. Loretti is a meticulous painter. She throws open her drawing cabinet to show me sketches that range from college days to her travels in France, where her parents live and work. Anatomical studies are in plenty. Figures of a clenched fist, sleeping women, tired men and even a sketch of Michelangelo show that Loretti takes her drawing very seriously. I see a drawing of the three sleeping women, a study for the Make Hay painting, and am struck by the play of light on their faces, reflecting even their troubled dreams.
Make Hay While They Are Fast Asleep
Loretti has watched her fishing village change. The exodus of young Sirdonnkars to France, UK and other parts of Europe is captured in her painting 'Flight To Paris'. A huge oil on canvas, it shows two contrasting queues of people. One line of men strains to pull in a fishing boat and another shows men and women standing in line at an airport counter, getting ready to fly, or perhaps flee.
But she is also proud of her people. "They are survivors. Our men could climb coconut trees, pull in nets, work in fields. They would go to work at 3 o'clock in the morning. News reporters come to our village at 10 o'clock, see no one around and then call Siridao a sleepy little village! What cheek! The kids from fishing families would help their parents at work and then attend school, they would feel sleepy and couldn't concentrate. They had so much traditional knowledge. Our universities could have learned from them and gained. Instead we are taught by rote, and to seek white collar jobs."
"Our boys went to France and survived there. They didn't know French, but learned it. They supported Goan agitations from their expat lands…the Konkani language agitation…they helped our ailing tiatro artistes."
I appreciate a watercolour of ramponnkars, traditional fishermen, on her wall. How does she paint, I ask. Does she paint on location, or use photographs?
"I first capture the movement of the scene and characters by pencil on paper, based on how I want to show the image. Or I ask my models to pose accordingly. Photographs then help to add in details. Just photos alone always distort the image, they don't give you the movement or the line that you want to capture."
As we chat in Konkani, Loretti pulls out a work titled 'Io Ami Kombeani Kellum-ia'. This refers to a game that children play, using two gulmohur stems with pods (bonge, in Konkani) attached. A tussle between the combatants ends up with one pod losing its head. Loretti is absolutely at ease with Konkani, talking softly in a Bardezi dialect. She is enigmatic, her face looks like a Goan Mona Lisa, I tell her so, and Mona Lisa smiles.
She is equally at ease sketching Gothic churches and houses at Rue Hoche or Chateau Vincennes in France. The black ink drawings are very impressionistic. She talks about sketching a church in Wales. "My pen froze in the cold," she says. "So did my bottom. I was sitting on a granite slab over a grave."
"They are all gone," she says every now and then. She is referring to the models who posed for her paintings. Her childhood girlfriends, the men pulling at the fishing nets, they have all emigrated to Europe on the wings of Portuguese passports. She shows a sadness, but a calm acceptance as well.
Is it all dark in Loretti's world? Will all her vigils with the protesting, truck-blockading women at Bicholim, and the fighting against field-filling mega projects in the scattered villages eventually drive her to despair?
"My father fought during the Opinion Poll in Goa, my grandmother was a midwife who delivered and healed sick babies and their mothers. My family has always helped people in need. I have to do this."
Is there time to do anything else in her life, other than art and activism? "I like to sing," she smiles. "I sing with the Kala Academy choir. In Indian art, it is believed that an artist must paint, sculpt, sing, dance…Painting after all is frozen music. And architecture is the culmination of them all, art, music, sculpture and dance."
I look around her studio apartment at Siridao, at the watercolours of houses and paddy fields, at the mining horrors, at fishermen lost in work, at a charcoal face that screams like Edvard Munch, at a little girl pouring rice water into a pig's trough, and I am truly blown. I am humbled. This artist walks the talk. She is shy and reclusive, and yet a warrior. Her fingers and hands are slender and light, but they have the strength of the muscular limbs of her anatomical studies.
Rage, rage, against the dying of the light…that's what Loretti Pinto seems to tell us.
.
.
.