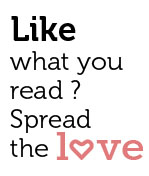 Share
We hope you enjoy this very special edition of Goa Streets. Special? Yes, for many reasons. Our cover story this week shines a spotlight on the leading ladies of Goa – women who have made a lasting mark in diverse fields ranging from sports to art to business to music. These are extraordinary, inspiring women who are doing Goa proud. When we started this venture called Goa Streets, we said that we would be providing world-class journalism, week after week. And that's what we're delivering this week in our story outlining Goa's efforts to attract moneyed tourists, our piece on what's being done to ensure Goa's infrastructure keeps pace with development, and our entertaining piece on this year's Think festival. That's all in addition to our coverage of a unique collection of vintage cars, our story on a dentist who inspires underprivileged children with music and our fun piece on a great night out at Tin Tin restaurant in Vagator.
You may have noticed that we've added some extra pages in this week's Goa Streets. That's because in this edition we're launching our new Russian language section. The number of tourists arriving from Russia is growing very quickly, as our story on tourism describes. So we decided to provide an important service to these tourists by translating a large portion of our comprehensive party/nightlife/leisure/food listings into Russian. These pages also provide a great opportunity for businesses in Goa to reach out to all these visitors, whose numbers this year are expected to well exceed 1.5 lakh.
Goa Streets is proud to be media partner for content of this year's International Film Festival of India. We'll be talking more about that in the next edition. We look forward to doing our part to make this year's festival a stunning success!
Happy reading!
The Goa Streets Team