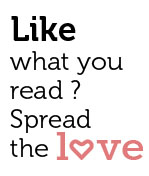 Share
Dahi Wada
A beverage, a snacks, and a dessert from the North
If you're done partying and want to replenish your calories after all the dancing and the water cannon wars, here are some easy recipes for some home-made Holi delights from the north. Well, this is how my Holi used to taste like back in Delhi.
Jal Jeera
Jal Jeera is a refreshing, cumin and mint flavoured lemonade.
Preparation time: 20 minutes
Serves: 4
Recipe Ingredients:
1 small bunch Mint leaves
1 cup Coriander leaves
½tsp grated Ginger
2tbsp Lemon juice
3tsp Cumin seeds – dry roasted and ground fine
½tsp Black salt
½tsp Rock salt
½tsp Salt
1tsp Dried mango powder(Amchur)
1tsp Sugar
¼tsp black pepper
A pinch Asafoetida
4 cups of Chilled water
Boondi for garnishing

Recipe Method:

Dry roast the asafoetida for a few seconds till it's fragrant.
Grind asafoetida, mint Leaves, ginger and coriander leaves in a blender to a fine paste.
Add 4 cups of chilled water, black salt, rock salt, salt, mango powder, sugar, and cumin powder.
Add lemon juice. Stir the solution well. Pass it through a strainer to filter out the ginger remains
Serve Chill
Kesar Gujhia
Kesar Gujhia is a dessert consisting of saffron flavoured milk fudge stuffed in fried patties. Preparation time: 30 minutes
Cooking time: 15 minutes
Makes: 20
Recipe Ingredients:
1 kg Khoya (Milk Fudge)
500gms powdered Sugar
500g Refined flour
6tbsp Clarified butter
3tbsp Raisins
2tbsp Chironji
100ml warm water
Refined Oil for deep frying
500g Sugar
2 cup water
1tbsp slivered pistachios
A pinch of Saffron

Recipe Method:

Combine the flour with 6tbsp of melted ghee (clarified butter). Add a tbsp. of warm water to knead smooth dough. Add more water if required. Cover it with a wet cloth and keep it aside.
In a heavy bottom pan, sauté the milk fudge (khoya) at low flame till it's smooth and lightly fragrant. Add the cardamom powder, raisins, chironji, and powdered sugar. Allow the mixture to cool and divide it into 20 equal parts.
Knead the dough for two minutes again. Divide the dough into 20 like-sized balls.
Roll each ball out into a disc of 4" diameter. Place one part of the stuffing in the middle of the disc and dampen the edges with a little water. Fold the disc to a half circle and press the sides firmly. Poke the sides with a fork to make impressions.
Likewise, complete all the discs.
Heat oil and fry two patties at a time on medium flame. Reduce the heat and fry to a golden pink.
Allow to cool.
Prepare sugar syrup of a two string consistency. Flavour it with a pinch of saffron. Soak the gujhia in the syrup for 5-6 minutes. Remove and allow the syrup to cool off and set.
Dahi Wada(Dahi Bhalla):
A popular north Indian dish of lentil dumplings soaked in yoghurt is also a must have on Holi.
Preparation time: 30 minutes + 3 hours soaking time
Cooking time: 20 minutes
Serves: 4
Recipe Ingredients:
1 cup husked black gram lentil (urad dal without skin)
1tsp Salt
½ tsp baking powder
Oil for deep frying
2 cups thick fresh yoghurt
1tsp Sugar
Dahi Wada Masala:
1/2tsp Red chilli powder to taste
2tbsps cumin seeds
2tbsp Coriander seeds
¼tsp black salt
1tbsps Chat masala
To serve:
2″ piece of ginger
2-3 green chilies chopped coriander leaves to garnish
Sweet tamarind chutney
Recipe Method:
Wash and soak the lentils (dal) for 3 hours and grind them to a fine paste adding very little water. It should look like cake batter.
Beat the batter continuously till it's light and fluffy. Add salt and baking powder and beat well again. To test whether the batter is ready or not, drop a little bit of the batter in a glass of still water. If the batter floats on the top, it is ready. If not, you need to beat it more.
Pre-heat oil in a deep frying pan and place a plastic sheet in your palm. Dampen the plastic sheet and place a spoonfull of batter shaping like a big lemon sized ball. Flatten the top of the ball with wet fingers and drunk it slowly into the hot oil. Deep fry the balls on medium heat for some time and then on low heat till they're golden brown.
Remove these deep fried wadas into a bowl of water and let them soak for 15-20 minutes.
Remove and gently press between your palms so that excess water oozes out. Keep them aside. Finish making wadas with the rest of the remaining batter and put them in water like you did for the first batch.
Pass the yoghurt through a sieve to ensure that there are no lumps. Add in sugar and a teaspoon of salt and mix well.
To make the dahi wada Masala, Dry roast the cumin and coriander seeds till they're lightly browned and fragrant. Mix all the ingredients and grind them to a smooth powder.
Finely chop the green chillies and coriander leaves. Peal, wash and cut ginger into juliennes.
To serve, place the wadas in a serving bowl and pour the curd mixture evenly all over the wadas, covering them completely.
•             Chill the wadas for sometime before serving. To serve, sprinkle some Dahi Wada Masala and garnish with coriander leaves, green chillies, ginger juliennes and tamarind chutney.