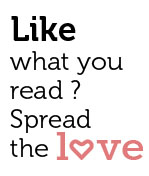 Share
With palm-tree woods on one side of the white sands and gently lapping waves on the other, nurse the Goa Rhythm & Blues 2015 ended on a high today. Organised by Genesis Foundation, the two-day-long music festival was held in the picturesque Bay View Lawns of Vivanta by Taj-Fort Aguada to support medical treatment of 15 critically ill under-privileged children. GoaRnB wrapped on Saturday and hit high notes with renowned bands belonging to different genres including Rock, vcialis 40mg Pop, Folk Fusion & Sufi and saw an attendance of more than 350 guests.
Prema Sagar, Founding Trustee of Genesis Foundation said, "The response to the first Goa Rhythm and Blues Festival has been tremendous. We would like to thank all our supporters, partners, attendees and the incredible bunch of artists who joined hands with the cause. There are 15 little lives that will get a chance to live to their full potential because of this. The euphoria, the spirit, and the level of participation in its first year itself is very encouraging and we look forward to make it an annual affair."
Shilpa Rao who got the audience grooving with her Bollywood numbers said, "It's great to be in Goa for Goa Rhythm and Blues. We really appreciate the cause that GF supports and are happy to be here. What's a better way to bring people together than music. Hope everyone enjoyed our performance."
Philip Haydon from Ministry of Blues said, "We are honoured to play for Genesis Foundation which is doing a fabulous job of healing people. All the band members who otherwise pursue their career in various fields come together to play for the cause. We played some great blue rock."
The extravaganza and the entertainment at Goa Rhythm and Blues festival was absolute. Moreover, the most gratifying feeling that came along with its success was the fact that 15 under-privileged kids suffering from cardiac disorder, thalassemia, cancer and deformity; the cost of the treatment of which is excessive, would receive the medical care that their families could not have afforded.
Note: The corner is a regular space where businesses, entrepreneurs and all others with noteworthy projects can 'strut their stuff'