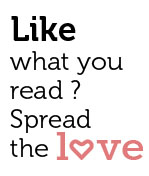 Share
Goa may already be a place filled with relaxing atmospheres and inviting spas. With Warren Tricomi, ailment it is more than a place to get stress free and beautiful. It's an international experience encapsulated in a natural holistic ambience. This is no place where you are expected to enter looking your best. This is the place that introduces you to a form of yourself you've never known before, dosage through the enmeshing of traditional and modern techniques with contemporary luxury cradled in the lap of the best Goa has to offer.
Despite its very hip location in the heart of the state's pulsating party district, cost Warren Tricomi at the Grand Mercure Shrem Goa Resort in Candolim nestles itself quite cosily in a serene spot. Nearby, the azure pool laps calmly only a furlong from the entrance of the spa, while the treatment rooms find themselves tucked away among palm fronds and fresh leaves.
Warren Tricomi salons are gems born of a business union between master colourist Joel Warren and master stylist Edward Tricomi, both unrivalled in their particular fields. Their insistence on expertise, technique and quality filters to every Warren Tricomi Salon and Spa in the world, with Goa being no exception. International and national locations follow the same high standards of unmatched customer service and top quality offerings.
In Goa, Warren Tricomi runs one of the biggest spas in the state, stretching over 20,000 square feet with services extending from wellness to beauty. Built using treated wood and spruced with tasteful antique décor that diffuse a certain sense of warmth throughout, the spa feels very interactive with the outdoors with open-to-nature walkways, decks and patios. With cosy furniture in the waiting area, and a relaxing space to discuss therapies and services with the staff, it is a welcoming experience from the start. From quick go-to therapies to relaxing spa weekends or even bachelorette getaways, Warren Tricomi Salon & Spa Goa is the only luxury spa you can count on to deliver a memorable experience.
To ensure that guests receive Earth's finest offerings, the Warren Tricomi spa in Goa uses products by Forest Essentials, an authentic skincare brand that uses holistic, natural and wholesome ingredients sourced by intensive research to bring together a wide range of handmade, organic products for every therapy.
At Warren Tricomi Salon & Spa in Goa, leave behind the notion of the spa as a place to rejuvenate. Come, experience the holistic way to new life – health and beauty together in luxurious surroundings that are in touch with nature.
For more information, please contact:
Sinead McManus – PR to Warren Tricomi Goa Email: sineadythelady@gmail.com
Tel: +919860873300
For Warren Tricomi Salon & Spa
Email: Prerna Mahajan
Tel: +91 97738799962
'Note: The corner is a regular space where businesses, entrepreneurs and all others with noteworthy projects can 'strut their stuff"