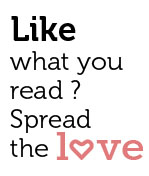 Share
At Basilio's Gym And Health Club!
The benefits of exercise are huge, doctor and it's not just about toning up or slimming down. It's also about having more energy for your family or your work, and looking and feeling better. Enter Basilio's, the biggest and best gym and health club in Goa. Exercise not just your body but also your options, which include weight-loss programmes, weight-lifting, kick boxing, kick aerobics, taekwondo, dance classes, karate, free weights, cardio workouts, personal training, group fitness and much more. The gym also offers highly competent and helpful trainers. All of this takes place in an environment that makes you feel at home, no matter what your current fitness level may be. Basilio's is for people who want to build muscles and for all those who just want to keep fit. The gym has the heaviest dumbbells, ranging from 05 lbs. to 120 lbs. It has state-of-the-art cardiovascular equipment, as well as heavy-duty machines, treadmill, elliptical spin cycle and many other machines to tone muscles and meet all your other fitness needs. There is ample area to work on your core muscles and to engage in free-weight training. The gym is conveniently located so that people from surrounding areas can work their way to health.
Basilio's now offers you non-peak hours from 10 am – 12 pm.
HIGHLIGHTS- Health Club, Gym, Zumba, Kickboxing, Gymnastics, Taekwondo, Karate
Timings: 6 a.m. – 12 p.m. & 5 p.m. – 10 p.m.
Address – Angel Anne Arcade A-3, St Inez Rd, Santa Inez, Goa, 403001
Contact – 0832 222 8014/ 9822384909
Note: The corner is a regular space where businesses, entrepreneurs and all others with noteworthy projects can 'strut their stuff'