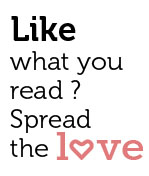 Share
Isha Anand Reddy with her son Zazen
An Approach To Education That Focuses On The Whole Child
Alternative education systems have always been viewed with skepticism, discount especially in a conditioned society such as ours. A highly competitive social system that pre-determines the future of a child leaves little room for a parent to choose a different kind of education. For many decades, education has been designed to prepare youngsters for 'respected' careers like doctors, engineers, lawyers, architects and bankers. Parents aspired this life for their children, one with status, respect and wealth. Today, technology has brought the world closer, and it is easier to access newer pathways into specialized studies. There is a growing sense of individuality and independent thinking among the current youth, and as a result, alternative teaching methods have been introduced and are gaining popularity around the country.
J. Krishnamurti, a philosopher and spiritualist founded the Rishi Valley School in 1926, situated a few hours drive from Bangalore, spread across 375 acres of valley and surrounded by hills and villages. It is a school regarded for its holistic approach to education and the founder's didactic vision. Although it followed the regular ICSE and ISC board, it aimed at stimulating the child's strengths through music, dance, art, environment and athletics as well as the traditional subjects. It sought to hone each child's strengths guided by a worldly outlook. The school was revolutionary in its time, and faced its own set of challenges and cynicism.
A friend of mine was transferred to Rishi Valley when we were in the 5th grade, and I remember requesting my mother to send me there too, based on the exciting description he gave me. But it was too 'radical' a school in the 80's and my request was nulled.
Now I know why, only too well.
I went to a city school that was goal oriented, where all students were expected to excel in regular tests and understand all subjects alike. In retrospect, there was an element of trauma involved with performance and behavior. With the constant struggle to balance weaknesses with the strengths, the pressure to compete was stressful. But we all made it through eventually.
However, studies in child psychology have encouraged the education system in India and around the world to shift paradigms. Rudolf Steiner, an Austrian philosopher, architect, author and social reformer, was one of the first people to synthesize Science and Philosophy, questioning traditional schools of thought. The structure of the Waldorf Education is based on Steiner's theories of child development. It stresses the importance of educating the whole child—body, mind, and spirit. In the early grades, the emphasis is on arts and crafts, music and movement, and nature. As the child gets older, they are taught to develop self-awareness and how to reason things out for themselves. In this method, standard textbooks are not used. Instead the children create their own books, discouraging the use of electronic devices because of the belief that they impair creativity.
By understanding that the child's development is divided into three distinct stages, each of which last seven years, each stage is nurtured to awaken the behavioral, cognitive, physical, social and spiritual characteristics of each child.
Reading this alone makes me want to go back to kindergarten and re-educate myself the Steiner way. As someone correctly said, 'the only way to create a new system is to make the current one obsolete.'
Today, there are over a thousand Waldorf schools in some 60 countries, not to mention a number of Waldorf-Steiner schools in India, in places like Hyderabad, Bangalore, Delhi, Puna and Goa, to name a few.
I met with Isha Anand, a young mother who lives in Assagao, and is getting ready to set up a Kindergarten school, based on the Waldorf structure, in North Goa. Goa currently has a couple of Waldorf schools in the south, including the Keshar Academy of Learning in Dabolim. Isha's school would be the first one in the north.
Her luminous smile reflects her passion for this project. She said, "My motive to start the school is firstly to give my three-year-old son a Steiner education. I also want to to create a really unique space for our children to explore life. I am moved by how Steiner has observed the child. He doesn't see a child as a physical entity with just a brain. He sees a child as a mind, a will, a soul and a treasure, and this really intrigues me because it is a perspective and an insight of human development which I have not encountered elsewhere"
As I did my own research, I learnt the curriculum is broad, and the teaching methods innovative. The students learn and assimilate the learning in their own unique ways. It is not instructional education, but rather the opposite. It reinforces the students' sensibilities in the interest of a balanced and self-aware future.
"For me", Isha explained, "this is my purpose in life that is manifesting itself into reality. This kindergarten is only the beginning … This school is for any parent who is not satisfied with the prevalent system, of being told that their child is not good enough or not up to certain standards, because every child is precious, and has something exceptional to offer. One just cannot standardize children … All teachers are facilitators for children to realize their own purpose and path."
A common question arises among parents, as to how the child would adapt to life and further education after they graduate from a Waldorf School.
"This transition would be easier for Steiner students, because their entire education prepared them for anything that life would throw at them. They are self-motivated, self-aware and have a general direction they are able to steer towards on their own. Their incentive is not to compete, but they simply do their best to learn, and this in turn allows them to excel," said Isha.
The Waldorf kindergarten starts in January 2016. A group of parents have already confirmed a space for their children, although the school is still in the process of finding an ideal location around Assagao and its neighboring villages. They will be two passionate teachers and they aim to have 20 students to start with.
For more information please email Isha Anand on
For more information on the Waldorf School, please check the following links
www.waldorfanswers.com/WaldorfFAQ.htm