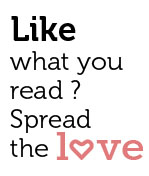 Share
Set up to promote Goan cuisine, pills facing the onslaught of outside cuisines like continental and pan Asian or even other Indian foods, there the Goa Culinary Club was formed last year to protect and preserve local cuisine and by extension, capsule the Goan way of life.
GCC has now tied up with the Centre for Innovation and Business Acceleration to find ways to promote produce grown by Goan farmers with the use of innovation.
For its part, CIBA also uses innovation and simple business techniques to help rural residents and differently abled persons to run small-scale businesses like producing different types of pickles, papads, preservatives, jackfruit chips, masalas and ladoos, in addition to handy crafts and embroidery.
"Food showcases our culture and provides entertainment. It is a culture from our generation which is getting forgotten," says Odette Mascarenhas, who along with her husband Joe promotes the Goa Culinary Club.
Odette laments that a lot of Goan recipes are not properly documented. People usually measure with their hands and toss the ingredients into the dish. In addition to its other activities, the club is working to make sure Goan cuisine and the extraordinary techniques used to make it are put down on paper.