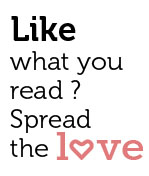 Share
The Corner 
Palms, store the seaside specialty restaurant, presents Sundowner
Experience the true Park Hyatt experience of personalized luxury as you sip our signature cocktails and mocktails overseeing the pristine Arrosim Beach and the serene sunset. Palms, the sea-food specialty restaurant overlooking the beach has introduced Sundowner evenings with buy one get one free on cocktails, mocktails and beers and a choice of delectable vegetarian and non-vegetarian tapas menu.
The Sundowner menu is infused with a selection of signature and innovative cocktails and scrumptious tapas offerings. The tapas menu offers a delectable spread of traditional flavors and accompaniments including vegetarian cheese treats, pita bread, refreshing dips, Semolina crusted calamari with Mint Ailoli, Bacon wrapped shrimp, Crispy mussels with tartar sauce, Fish Fillet in extra virgin olive oil, Anchovy fillets in lime & coriander, Fish & Potato croquettes & much more
A veritable mélange of the style and ambience of the beach, Park Hyatt's Palms restaurant with its gorgeous scenic view of the pristine shores of Arossim beach make for the perfect setting for a fun evening out with friends and family
SUNDOWNER AT PALMS
Enjoy one plus one offer on beer, mocktails and cocktails.
1600 – 1900 hours daily at Palms Deck 3
For reservations call 91 832 2721234 or visit goa.pak.hyatt.com
Note: The Corner is  a regular space where businesses, entrepreneurs and all others with noteworthy projects can 'Strut their stuff'