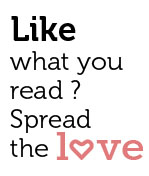 Share
Upfront with India's emerging Electronica talent who recently gigged in Goa.
The Helium Project in a chit chat with Goa's lifestyle and fashion writer, price Ethel Da Costa on what makes them a talent to look out for in the country.
Helium: A chemical element. Colourless, odorless, tasteless, non-toxic with the lowest boiling and melting points among the elements and exists only as a gas, except in extreme conditions. The second lightest element in the universe, created by nuclear fusion of hydrogen in stars… Helium is also named for the Greek god of the Sun, Helios. Hmmm… and you wonder could this guy stay true to the illustrious predecessors of the name derived? For one, when I met Arijit Basu, aka Helium Project, one sultry weekday morning in Mumbai, he  was anything but combustible. Down to earth, affable, and utterly engaging.
Down in Goa recently for a gig at a local hotspot, Helium Project excels in the genre of Techno and Progressive house. The gigs are laced with fantastic larger than- life visuals and Arijit handpicks the best produced tracks across the globe for his DJ sets, an experience to be cherished and a vice to be craved! Promoted by Viacom as one of their homegrown acts, it's the incessant bass, screaming arpeggios and piercing percussions that truly define Helium Project. Paying homage to his first love, music, and particularly about an explosive electronic experience, "Electronica" could define the resulting product. But then, it isn't only about neat packaging. It's about pushing the envelope and fusing influences to create a distinctive brand of urban Indian dance music. Exactly what Helium Project does, going by their packed house performances in Mumbai and elsewhere in the country.
Excerpts of Helium Project's interview with Ethel Da Costa.
ED: You work day-time, you gig at nights. How do you balance your corporate life with your DJ alter ego?
HP: I choose to work in a corporate format as I feel it provides an intrinsic connect to my alter ego, a.k.a. Helium Project. Personally, I feel that my work is closely linked with my DJ / music life, because at LIVE Viacom18, we curate and program some of the largest EDM festivals in the country like Vh1 Supersonic, Bollywood and EDM mix called Bollyland. Helium Project comes alive only on weekends, as most of the parties and gigs happen at that time.
ED: Define Helium Project and what makes it beat?
Being a chemistry honors student from St. Xavier's College, Kolkata, helium gas always intrigued me. It is also the
second element on the periodic table, which makes it the most stable gas. This fact, for me and to the world, signifies
purity and stability. Helium project is here for the long run. While our music is contemporary, we will not get influenced
by trends and become just a fad.
ED: Electronica and Goa. Is there a balance in this chemical equation? How different is Goa from all other venues you play at?
HP: Goa has a booming vibe which is in a way mystical and magical. Artists feel the musical draw and connect to the land. It helps provide clarity and inspiration to create music that will stand out. For Helium Project, Goa adds character to the style and always brings the best out in our performances. As the premier location for dance music in the country, Goa, maintains its position of importance and is in a way irreplaceable.
ED: Ok. So, let's talk about your music now…
Helium Project specializes in Dance Music, more specifically Techno, with layers of old school progressive house.
Progressive-Tech' is how I like to call our style of music. Our typical live sets are inspired by the fresh global sounds which are harmoniously knit into our music, to create a spell binding and enthralling experience for the Indian audience.
ED: What's the Indian electronica scene like? Which artistes define your peers? Is the scene evolving? Do you see fast changes for Indian clubbing artistes?
The electronic dance music scene in India is yet at a nascent stage, owning to the strong footing of Bollywood music.
However, there has been a change in recent times. Today's youth are getting exposed to the global music scenario and
subsequently learning about electronic dance music. For any artist to be successful, the foundation of the band needs to be strong. In recent times, festival organisers and promoters are focusing on quality music and musicians with
unique and contemporary sounds. The overall festival scene in the country has seen a boom in the recent years. There
is also a large influx of International DJs performing in the country, which helps expose that music genre to the audience.
The last couple of years has seen Indian musicians performing overseas, which is extremely is encouraging to help the Indian music scene grow.