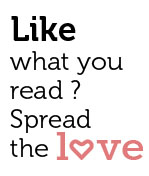 Share
Music of the Legends, generic Nov 22
The FUNK has come to stay. The groove is in the capital city once again. And we blame it on WTFUNK! Music of the Legends. It's time to boogie.
Goa's niche Music,see Fashion and Lifestyle label Think Geek Media, dosage known for its benchmark concepts in media and entertainment, and the capital city's coolest hospitality address, VIVANTA BY TAJ –Panjim  present WTFUNK!  Music of the Legends from Nov 15th – Dec 20th. These rockin' nights boast the best Funk Legends of the Century from around the world.  Funk out to path-breaking, ahead-of-their-times music legends like Jamiroquai, Herbie Hancock, Funkadelic, Earth, Wind & Fire, Jazzanova, Marvin Gaye, James Brown, Chic,  Diana Ross, Donna Summer, Classic Rock, Electro Blues, NU Funk, Retro, Motown, Acid Jazz, R&B, Hip Hop… bringing lovers of Funk and Groove to this `Music with Attitude'  at Tease, The Lounge Bar, Vivanta by Taj Panjim. With Whiskey, Single Malts, Jazz Cocktails, Glam and Super high heels, the good times come alive every Saturday with WTFUNK!
This Saturday, Nov 22, spin your favourite LP with Goa's best Retro talent DJ RYAN PINTO, who will curate a night of reminiscing the very best and most memorable dance-worthy songs of the 60's, 70's, 80's and the 90's – A RETROSPECTIVE NIGHT at Tease. So, why not involve yourself in this musical extravaganza? Bring along an LP off your collection and have it played for you.With the 45th International Film Festival of India, Goa, around the corner, English & Bollywood Retro Giants will Funk together in special mixes. KEEP YOUR DATE, Nov 22 with WTFUNK! TEASE, VIVANTA BY TAJ-PANAJI…

WTFUNK! Music of the Legends is presented by Think Geek & Vivanta by Taj-Panaji and is brought to you in association with Kingfisher Premium, Johnny Walker, Ciroc and Goa Streets, the News & Entertainment Weekly.  ENTRY FREE.
Concept & Music Programming: Think Geek Media
Dress code: Smart casuals
For Enquiries Call Royston  9822142002