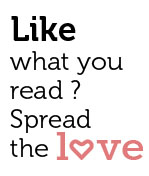 Share
A Ghoulish Guide To Deathly Parties
Whether it's coffin-themed dessert at the Black Sheep Bistro in Panjim, for sale glow-in-the-dark alien body painting at the West End night club in Saligao or a ghoulish after-party at Club Guru in Anjuna, Halloween, drug the fun American holiday export is finding its way into Goa ever so creatively.
That's probably why this celebration gets more popular around the world every year… It's a great excuse to get dressed up in a spooky costume and have fun. In Goa, this Friday October 31, there are lots of Halloween parties, and each are celebrating the day (or night) of the deceased with their own creative twist.
Dress up as a ghoul, ghost or another suitably spooky character and you may win a prize at the Halloween Party at the Black Sheep Bistro in Panjim. The chic restaurant and lounge is organizing their first theme party with a special menu featuring creative, Halloween-inspired eats like 'Herb Cheese Eyeballs', 'Roadkill' and 'Coffin Pie'.
Of course, the Bistro famed for its handcrafted cocktails has themed drinks planned as well, such as 'Vampire' shots served in syringes and the "Blood Clot".
One of the most rocking Halloween nights is sure to be had at the Guru Bar in Anjuna. Their Halloween party will feature live music from Elvis Lobo and Cliff De Souza, plus an after-party at Club Guru. The "Marbela Masquerade" will take place at Marbela Beach in Morjim and feature live performances and fire dancers. It's taking place on Saturday, Nov. 1, rather than on Halloween itself – yet it's still counts as one of the most happening Halloween bashes in Goa.
For all those in the mood for scary pleasures of a more upscale nature, the place to head is the Halloween Theme Dinner happening at the Capiz Bar and The Verandah on the grounds of the Grand Hyatt Goa. It features a five-course meal and lots of very good wine, both white and red, the colour of blood!
Brendan De Gee (aka Zulumuru), a talented hair stylist who works in the film industry in Mumbai, decided to try his hand at design and give back to Goa, his home for the past three years. He has loaned some of his precious wigs and costumes to dress up scary mannequins, as well as used recycled carpets, mattresses and lots of other knick knacks to design five different theme areas. "Some pieces are very gory. The main focus is on the dance floor, where we'll have a diablo (devil in Spanish). We're building a burial site at the entrance by digging holes and putting crosses. There will also be a tall woman in a sari with an elfish looking face. It's a pity it's only for one night. Halloween should be celebrated every day," Brendan says.
And besides decorations, planning has commenced on costumes as well, as lashes, glitter and wigs, are gathered. Brendan himself will be dressed as a geisha and knows of others who will attend as zombies, apemen in capes or famous singers like Amy Winehouse, Dolly Parton or Cher. Music will be original and themed too, with prominent singer Joanne Fernandes lending her impromptu creative accompaniment to the spooky and dark selections of well-known DJ Axailles of Liquid Sky fame.
Fashion designer Miriam Strehlau is fond of costume parties and saw the Nine Bar Halloween art project as an opportunity to bring people together creatively. She collected recycled things lying around her house and managed to get plaster of paris moulds of teeth from her dentist, attached them to bed springs and voila, a spooky art installation was born. Miriam invites everyone to continue making creative artworks at Art Cafe Parra, which she runs. "I love collaborating with all kinds of artists. If someone said "Let's stitch a massive teepee from all the waste materials from tailors around Goa, I would say a big yes," she says.
Yet another kind of artist inspired by Halloween is professional makeup artist Pritam Lotlikar who can't wait to demonstrate his brand new, imported body paints, at the Halloween themed Glow-In-The-Dark party at West End club in Saligao this Friday. Feeling stifled in Bollywood, he felt the need to expand his skills and wanted to explore effects makeup. He was thrilled when a Russian friend introduced him to body art. And another friend who runs an events company Annabelle urged him to jump right in by roping Pritam in to the body art-driven series of Glow-In-The-Dark concept parties she plans to organize. "You can transform yourself with body art and it's a lot of fun," Pritam says elatedly. It's been about a year since he's been doing body art and has been looking for the right kind of paints. "I've learned that quality in makeup is most important, especially when you're working with kids," he explains.
Halloween Roadkill
Now that he found the right water-based paints from Netherlands that range from metallics to glow in the dark, Pritam is all set to create 'bloody alien vampire' personas on the first 20 people that arrive at the party. He says he also likes characters like those in the Avatar film, because "characters should be pleasantly scary."
A party at the Tito's club at the Radisson Blu hotel in Cavelossim also has face painting for those who fancy themselves pirates for the night. And if you're otherwise under-dressed, you can buy a Halloween themed mask, t-shirt, or cap, so that you don't feel left out. Francis D'Sa of Win Events says his company has previously organised lots of Sao Joao and Carnaval events but is trying to introduce this new party concept. It seems to be working since they are already getting a good response with people inquiring from all over south Goa as well as Ponda and Panjim.
So don't worry if that costume you bought online hasn't arrived on time, you'll be able to transform yourself into a handsome monster or pretty witch, with a little help from the party organisers this Halloween. And then enjoy your friends' comments on Facebook for the rest of the year.