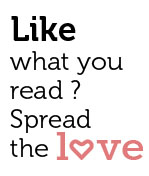 Share
Nicole Figueiredo
The Hunt on #TweetStreet – Who is Goa's favourite Tweeter? And the winner is…
Goans have always had a voice and don't shy away from using it for the right causes, help or even to support their favourites in a match. So it comes as no surprise that when Streets went looking for some of Goa's favourite users on Twitter, we found that some of the big names out there nationally were actually from our sunny state.
A few weeks back, Streets Tweeted a simple question: Who is your favourite Goan on Twitter? We invited nominations for this "Favourite Goan Tweeter" title, and said the winners and runners up would be featured on these pages.
After the numerous votes were in and counted, we had a clear winner. Our heartiest congratulations go to Nicole Figueiredo, who has been voted Goa's Favourite Tweeter! Warm felicitations also go to our two runners up, Nigel Britto and the popular Tweeter Gaurav, better known as BwoyBlunder.
To conclude the contest, we've decided to hold a Tweet-Up in the coming days in Panjim. A Tweet-Up is when a group of Twitter users come together and meet in person. We invite all those who participated in our contest, and anyone else, to attend. For details, follow @goastreets on Twitter, log onto the Goa Streets Facebook page or visit our website at www.goastreets.in.
The nomination for Nicole Figueiredo @NicoleFigi, came in towards the end. She swept away the competition and surprised us all. Her win has a David beats Goliath feel, as Nicole has just over 250 followers as compared to her competitors' thousands.
This PR executive is originally from Orlim but has called Mumbai home till now. She hasn't let her Goan spirit dim and makes it a point to come down at least once, if not twice a year.
Nicole makes many connections at MSL India, and she's also part of a singer-song writer duo called Open that puts their own acoustic spin on classic rock.
For Nicole, Twitter has been a great way to connect to other people.
"I bumped into someone at my convocation at XIC and couldn't for the life of me remember his name. I could only remember his Twitter handle, @MimicTheGimmick. It was nice meeting someone I only knew online," she shares.
There are times when this could be a downside though. Nicole once had a stalker on Twitter who called her and even found out where she worked, and tried to meet her there. Her only "frightful" experience with Twitter so far.
Tweeter @shayne_dsouz nominated Nicole thusly: "I vote for @NicoleFigi#TweetStreets she's quite a star on twitter!"
 Nigel Britto @NigelBritto, the first runner up, is a big name on Twitter, with over 2,000 followers. He has been known to cause a stir with 140 characters and has even trended a few times.
Originally from a small village in Cuncolim, this well known Goan journalist is also a post graduate student of law. He spent a lot of time learning the classical guitar and cello growing up, which explains why, given the chance he'd like to moonlight as a composer.
One of his proudest moments on Twitter was when #BeingGoan was trending nationally. Goans on Twitter followed a Mumbai friends' lead and tweeted what it was like to be Goan. It helped dispel myths of what India thought of Goa and Goans. By making the hashtag trend, users all over the country sat up and listened while Goenkars across the country told them what it was really like to be a Goan.
"I'm always proud to be Goan. Those are the first two words on my Twitter bio," said Nigel.
Contest nominator @chocolate_weed, tweeted that Nigel "is one of coolest Goans I know."
Gaurav @bwoyblunder, is our second runner up. He turned to Twitter to escape what he calls the clutter and mess on Facebook.
This Panjim resident surprised us when he told us that he is a financial ninja (read CA) at his day job. Gaurav is also actually quite the introvert and feels comfortable opening up only to a select few. That would be a shocker coming from anyone with over 5,000 followers, especially when he got active on the site only last year.
He's happy that Twitter, unlike Facbook, has no game invites, apps or tagging in irrelevant pictures. It's just 140 characters, no more, no less. Even if you do attach something it isn't in anyone's face. The anonymity was also a plus, and no local aunties and uncles to watch your every move.
Tweeter @sanilshirvaiker called BwoyBlunder "funny as hell" – a sentiment echoed by many of his nominators.
;
;
;