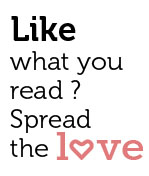 Share
In Dr. Charlane Pereira e Rebello's humble opinion
Most of us adore the furries and fishes, buy if not the slimies. In the mood to have a unique silver screen experience other than your regular share of romance or comedy? Take a pick from any of these popular animal attack movies. A real taste of Hollywood reel as you hold on to your seat in sheer fright and suspense…. Whether it is a gigantic gorilla smashing cars or a huge killer shark sinking its razor-sharp teeth into a human or an enormous beady-eyed hissing snake staring at you in the face, watch these man vs monster movies during your April summer vacations.
King Kong
A remake of the 1933 and 1976 film, this Peter Jackson's film released in 2005 features an encounter with a colossal gorilla on Skull Island. A Kong loose in New York is shot down by fighter planes after he breaks free from his chrome-steel chains. Though it ends in tragedy, the movie uplifts you with its beautiful human-beast (Kong-Ann) relationship. A must-see: the action scene as Kong climbs the Empire State building. Got lots of leisure time? Grab this DVD to watch Naomi Watts, Jack Black and Adrien Brody in this marathon film lasting 3 hours and 7 minutes. Having won Academy Awards for Best Sound Editing, Best Sound Mixing and Best Visual Effects, I don't need to comment further.
Jaws
Love the deep blue waters? It's one of those days where you feel bored and need to watch a thriller to scare the living daylights out of you… Watch 'Jaws,' a great horror film starring Roy Scheider, Robert Shaw and Richard Dreyfuss. Based on Peter Benchley's novel, this 1975 thriller will make you fear the open seas. A gigantic white shark attacking innocent beachgoers on the shores of Amity Island is hunted down with the help of police chief and a marine biologist. Regarded as the one of the greatest movies of all times, Jaws won several accolades after which there were 3 sequels – Jaws 2, Jaws 3-D and Jaws: The Revenge. Though the mechanical shark used looks like a fake by today's high standards of visual authenticity, Steven Spielberg has done a great job directing it.
Tremors
This monster film of 1990 casts Kevin Bacon, Fred Ward and Finn Carter, and the horror lies below the earth's surface. Labeled as 'Graboids', these snakelike creatures have an acute sense of hearing that can detect the slightest vibrations on the ground. Realizing that they originate from a single source – a huge wormlike burrowing creature in the depths of the earth – the townsfolk use explosives to defend themselves against these monsters. This movie has 2 more sequels to it: Tremors 2: Aftershocks and Tremors 3: Back to Perfection and a prequel Tremors 4: The Legend begins… If you need a little relaxation mixed with edge-of-the-seat moments, it is Tremors for you. The sci-fi concept of these huge creatures just beneath your feet resonates, and so do the funny one-liners.
Anaconda
Starring the popular singer cum actress Jennifer Lopez, this adventure 1997 film features a National Geographic crew being kidnapped by a hunter who is out to capture a giant man-eating Anaconda in the Amazon rainforests. This reel of horror has quite a few technical goof-ups. But it doesn't fail to make you squirm. A few scenes of the voracious 40-feet Anaconda swallowing human prey and vomiting it up might change your life forever. Overall, bad acting despite being a hit at the box office… There have been 3 sequels: Anacondas: The Hunt for the Blood Orchid, Anaconda 3: Offspring, and Anacondas: Trail of Blood.
The Rise of the Planet of Apes
Released in 2011, this man vs beast movie is definitely an intriguing cinematic experience. A scientist at a biotechnology company, trying to find a cure for Alzheimer's disease through animal testing, raises a chimp (named Caesar, born of a tested laboratory chimp who gets killed) at his home. This chimp grows to be super-intelligent and leads an ape uprising after being told about his origins. Though the uprising might reek of revenge and hatred towards the human race, the compassionate side of Caesar and the bond shared by him with his master is touching. The ending conveys the subtle message that animals need their freedom in nature. Its sequel Dawn of the Planet of Apes is set to be released in July this year.