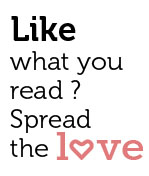 Share
Celebrate with a special romantic dinner at "The Dining Room"
Grand Hyatt Goa has always been equated with pioneering efforts when it comes to patron-connecting initiatives. This Valentine's Day, rx Grand Hyatt Goa will be organising a romantic dinner set up for guests who would like to celebrate the day of love with their better halves. What makes this offering so special is Grand Hyatt Goa's emphasis on creating a memorable experience for all those attending.
Presented at the pristine and award-winning "The Dining Room", the dinner will be priced at Rs 1,500 per person exclusive of taxes. As an exciting, entirely welcome addition, Grand Hyatt Goa will throw in a complimentary glass of sparkling wine, so that guests indulge in style and get a taste of the stars themselves.
Guests will also savour an extensive buffet with selections of Asian, Middle Eastern, Italian and Indian cuisine to complete the celebration. Creating a blissful ambience will be Grand Hyatt Goa's classical dim light settings. Couples will be serenaded by the romantic ballads belted out by duo Jovan and Thelma.
Furthermore, in an exceptional spa initiative, Grand Hyatt Goa will provide an indulgent Valentine's Day spa special for patrons and guests. To begin with, patrons can expect a foot soak with fragrant salts that soothe the body and soul, and promote relaxation. This will be continued by a relaxing body massage and will be concluded by a Chocolate body polish. Feel truly pampered as the essence of chocolate is applied to your body in a hydrating and revitalizing mask. This therapy will last 2 hours and is packaged at Rs 10,000 inclusive of all taxes.
So this Valentine's Day, put on your loving best and witness this enthralling experience packaged only for you by Grand Hyatt Goa.
For more details contact Grand Hyatt Goa's Resort Centre by dialing +91 (0)832 3011510.