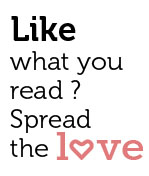 Share
This is a story about what is arguably the most famous restaurant in Goa. How has Britto's achieved this elevated status? To say it has the state's best food or best atmosphere or best service or best prices would not be true. Yet somehow there's a mojo here – a combination of factors, some tangible, others not – that puts Britto's in a class of its own. And its popularity feeds on itself.
Britto's, < at the far tip of Baga (away from the Calangute side), is a favourite old-time haunt with an atmosphere, suffused as it is with sea breeze, washes away all the grime from your soul.
If I want a no-frills, simple, great beef steak, I head for Britto's. I order the pepper steak with French fries and salad and then down a beer or two, as I wait for my food to arrive. Britto's seafood platter is the most affordable in Baga. For Rs 440 you get mussels in white wine sauce, calamari butter garlic, baked crab, fried fish and more, with French fries and salad.
But it's the baked crabs that could make you a life-long addict of Britto's. You get three pieces of crab shells with minced crab meat baked right inside the shells, which you scoop up like ice-cream with a small spoon, with a salad on the side. This is what eating crabs should be like, your soul will tell you. None of that painful cracking of the shells and dirtying of your hands before you get a tiny sliver of crab meat.
But first you'll have to decide where to sit. There's the old Goan verandah which is a nice place to watch the world enter and leave Britto's. Then there's the cavernous shack with its numerous tables which I suggest you avoid. And finally there's the bar deck overlooking the beach which is our favourite place to chill out with a drink and enjoy a satisfying meal as some of the pretty folk do their thing on Baga beach.
Britto's is an old-fashioned Goan restaurant which has sought to keep up with the changing times and tourists. So to cater to the numerous domestic tourists, they have an Indian menu and also some Chinese dishes. The menu stays away from such Continental offerings as pastas, and instead offers up steaks and British fare like kidney pies and roasts. Britto's is a favourite place for British folk when they want to have a 'real' Goan fish curry rice. Plus there's pork sorpotel and sannas, too.
The menu is also a treat to go through, originally designed by the late Mario Miranda, the great Goan cartoonist. There are various scenes of Goan life on its pages. The liquor list is more than the food list and you can have everything from single malts to deluxe scotches and champagnes – but be warned, they don't accept credit or debit cards! It's strictly cash, so bring plenty of it if you want to order a shot of Johnny Walker Blue Label, which will set you back by nearly 10 grand.
There's a decent selection of Indian dishes considering domestic tourists make up the bulk of Britto's clientele, and the foreigners come looking for 'tandoori' chicken with rotis. And for 'Gobi Manchurian'? that famous Indian-Chinese veg dish which exists nowhere in China. Everything costs between Rs 200-400, so it's all very easy on your wallet, especially if you're going there with a large group.
The portly owner Cajetan 'Caji' Britto oversees all the action in the kitchen. "I just love food," he once told us. Cooking, eating, serving, watching others eat, the whole works. Caji deserves all the compliments, especially for his take on the cafreal lamb, bringing out that essence of the Goan taste.
Being a celebrated Baga restaurant, Britto's has an impressive display counter of lobsters and other big fish like pomfret, which you can be prepared to your specifications, the price depending on the season. One of the specialities of food joints on the Calangute-Baga strip is 'butter garlic' fish – be it squids, prawns or fish, and Britto's too does the 'butter garlic' thing if you don't know of any particular way to do the fish. Quite nice too, as the subtle tastes of butter and garlic enhance the flavours of the oceanic creatures. Perhaps better than smothering the poor things with loads of masalas and obfuscating their tastes.
Britto's also scores high on the desserts and you'll have a tough time deciding what to dig in from the choice offered. We go in for the caramel custard, that Goan speciality, which is made to perfection here. The Tiramisu is also outstanding, but again you'll be spoilt for choice when you look at the desserts display. If only we could have it all!
Britto's also has various live music acts through the week, to top off a great vintage dining experience.
The Food: Not bad for the heavily trafficked tourist strip
The Ambience: Overlooking the sea. How can you go wrong?
The service: Swift
Contact: Sauntavaddo, Baga, Calangute
Tel. 0832 2276291/2277331
 .
.
.