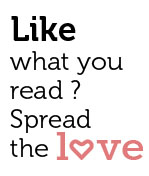 Share
The Lady Conductor On The Pink Bus
Forty-four-year-old Angela Coutinho is one of the very few lady conductors in Goa, see bravely and competently tackling a traditionally male occupation. Psychologist Charlane Pereira e Rebello caught up with her at her home in Telaulim, and it turns out this steadfast woman is quite the inspiration.
Dressed in a khaki top and skirt, Angela Coutinho stands at the door of her pink bus calling out to eagerly waiting passengers. Though this bus has a bell to signal a stop, Angela lets out a shrill whistle and the stout driver Jacinto expertly maneuvers the bus to a halt.
Born and brought up in Mumbai, Angela passed her eighth standard from Canossa High School in Mahim. She gave tuitions for children in the mornings, and attended classes from 4 to 7.30 pm at night school.
She eventually moved to Goa in 1994, where she married Peter, a government employee, in 1997. And then she joined the family business of plying buses on the Telaulim – Navelim – Margao route. With trips starting at 7.15 am and winding up at 7.30 in the evening, the 'Mount Carmel' bus makes 21 rounds in a day.
Having ten years of service in this field, this gutsy woman manages her work and family smoothly. Positive comments such as 'Valor tuka' (Hats off to you) and 'Tum kalzidar' (you are courageous) have encouraged Angela to continue in this male-dominated profession.
She quips, "At times, it is challenging to handle drunkards and rowdy passengers. There are seats reserved specially for women, senior citizens and disabled. The bus accommodates 23 sitting passengers and 9 standing." Her compassionate nature also shows. "There's a poor old lady who clambers on to the bus everyday, I don't charge her."
"It is annoying when the bus breaks down. The passengers too feel irritated. The roads are bumpy and the ride is not too smooth," adds Angela.
"For about seven years, I wore pants and a shirt," she explains her work attire. "It has been four years now that I have shifted to this khaki blouse and skirt."
With maintenance work handled by a mechanic, Angela and Peter clean the bus regularly every Sunday. Angela is an early bird, waking as early as 5 am, preparing breakfast for her two school going daughters, Pearl and Avila.
"Earlier, I had no time for my children," she admits. "They were very disappointed with me. But now, they are quite happy with the type of work I do."
"More women should take up this job," she asserts. "Many may hesitate to join as they have to deal with unruly crowds and hear filthy language. Others might think that a conductor's job is a dirty job. There are still other women who prefer to get married and don't feel the need to work."
With a busy domestic schedule of cooking and household chores, Angela is a hardworking woman managing her life quite well.
I asked her to compare the BEST buses of Mumbai and Goan buses. Angela says, "The BEST buses have an entry and exit door, an advantage especially in a fast-paced metropolitan city. However, our Goan buses are much better. We make sure that the aged climb safely."
"Although there are few lady conductors here in Goa, both male and female conductors can handle the passengers equally well. The government should encourage us with incentives and awards."
What about her future business plans? She smiles. "One bus is enough to be happy."
She has some words of advice for the youth: "Do not feel ashamed to do any kind of work. Youngsters should study well and work hard. Believe in yourself. Be courageous. Do not lose hope."
This gutsy lady has indeed conducted herself nobly in a rugged profession. Bravo Angela!