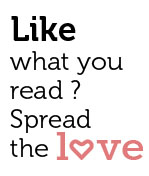 Share
Ms. Zena of Adventz Group with winner of elocution- Presentation convent – MONALIZA VAZ
The 'Youth For Tomorrow' Festival 2015, order a grand youth festival organized by the Adventz Group across 16 prominent schools in Goa, has concluded Stage-1, that is the Intra-School stage of the festival, which has been completed in all of the sixteen participating schools. While eight of the schools completed the intra-school stage in the first half of October, the remaining eight schools went through the intra-school stage with guns blazing over the last two weeks! The 16 participating schools that have completed the first stage of the festival include The King's School, Vidya Vikas Academy, Sunshine Worldwide School, The Navy School, Kendriya Vidyalaya, Deepvihar High School, Regina Mundi High School, People's High School, Fatima Convent High School, Loyola High School, Presentation Convent, St. Theresa's High School, Don Bosco, Sharada Mandir, Mushtifund Saunstha and Our Lady of the Rosary High School.
The atmosphere at all festival venues has been charged with excitement and eager anticipation of the results, with celebrity judges and much-appreciated support from all the participating schools. The semi-finals stage of the festival, will be held on 28th November 2015. Eight finalists will then make their way to the grand finale to be held on 2nd December 2015 at Kala Academy, Panaji.
The 'Youth For Tomorrow' Festival represents Adventz Group's commitment to Goa and its people by inculcating in school children the hunger and quest for progress and development, which alone can ensure a glorious tomorrow for all.
The festival, encompassing two categories namely Elocution and Solo Singing, has "Envisioning Tomorrow" as its principal theme, and aims to provide a huge platform to promote beneficial inter-mingling of thoughts, ideas and experiences between students of different schools, which is essential to widen their developing horizons.
This vibrant youth festival will be spread across the months of October & November, comprising participants from the 8th, 9th and 10th standards of sixteen prominent schools of Goa. These students will compete for the coveted Adventz Challenge Shield, attractive scholarships and other prizes.
Note: The corner is a regular space where businesses, entrepreneurs and all others with noteworthy projects can 'strut their stuff'
Ms. Zena of Adventz Group with winner of singing – DON BOSCO HIGH SCHOOL – BENEDITO FERRAO