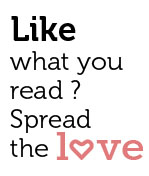 Share
Teaching has claimed my voice.
And there's nothing I can do about it at the moment. It happened when I was 27 years old and just two years into lecturing in college. I was diagnosed with a vocal cord polyp, a nodule of tissue which grows on the speech cords.
Simply put, click it's a teaching job killer.
I was told surgery was the only option to save my voice. And I did undergo a surgery to remove the polyp. Given a month's time to recuperate, I was asked to resume my duties by the head of the department.
I had no choice. Either I had to resume work immediately or risk my career because I was appointed on a contract basis (as opposed to regularised employment).
I did not know that returning to work so soon after surgery would have such bad repercussions on my voice later. I still remember a sarcastic remark from a colleague, 'Who will hire you with that voice of yours?'
I resumed teaching, while undergoing therapy to restore my voice. Students were very understanding. Using visual presentations that would reduce my voice strain, the academic year somehow passed.
However, in the following years I began teaching subjects requiring continuous speaking and my voice took a turn for the worse. I lost it. I had to finally give up my teaching career despite clearing the tough lectureship eligibility test and having a doctoral degree on the way.
Multiple visits to specialists just increased frustration levels as none could get to the root of the problem and cure me.
And to make matters worse, the diagnosis given by two ear, nose & throat specialists I have consulted vary, leaving me no clear answer. In the interim, I mostly communicate by emails or SMS.
It's difficult to even converse for five minutes. I was once a very talkative person and now I am more of a silent listener. It is very frustrating at times.
But my determination, belief in spirituality and a supportive family help me immensely. One of the funny moments which I always will recall is when I purchased a microphone to aid my voice in college. One of my students put me on the same pedestal as a great icon. "You also have a microphone like Shahrukh Khan," a student exclaimed.

Of all the occupations one can choose, teaching is among the most hazardous to the voice, as we spend hours and hours talking. It turns out my story is not terribly uncommon.
When during a visit to an ENT specialist she was told that her chest pain was linked to talking, a school teacher named Nadia grew worried and went on a six-month sabbatical from school.
At the end of the leave period, an endoscopy showed that the nodule had disappeared, but the stress on her vocal cords while speaking continued. And within a month of re-joining school, the hoarseness had returned to haunt her.
"It's at this time that I applied for VRS (a voluntary retirement scheme for government servants) and I was formally relieved of my job," Nadia, now in her late forties, told me.
According to Dr. Deepak Murty, a leading ENT specialist at Dona Paula's Manipal hospital, the story of these voice woes begins with chronic voice abuse, and allergies or gastric disorders are serious additional risk factors. And increasingly, he says, teachers are one of the most affected professional groups.
"Teachers find it an impossible task to propel their voice across a large class room or against a noisy student population. I see about three teachers with voice problems in a month," Murthy says.
The 'singer's nodule' condition, as he says is it is popularly called, can be handled.
"The need of the hour is speech amplification in teaching areas. Some classes are larger and it's difficult to project one's voice to a large audience. At the same time, every academic institution should give vocal training to its teaching community. Distribution of lecture subjects or school periods should be fair," the doctor told me in an interview.
Nidhi, a forty-year old college lecturer, had an easier time with her voice issue than either Nadia or me.
After being diagnosed with a similar voice disorder, she opted against surgery and instead chose voice training at an institute outside Goa. It seems to have helped, as she is back and is doing what she loves best: Teaching.
"I avoid spicy food as it is known to irritate the vocal cords," she says.
.
.
.