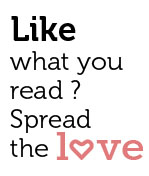 Share
Fiction
Not Such a Noble Gas
Helium
By Jaspreet Singh
Bloomsbury India
Hardcover Rs 275 from Amazon
289 pages
Arguably insufficient currency has been given to literary work about the events that followed Indira Gandhi's death in 1984, namely the attacks on Sikhs in a number of Indian cities which the authorities did little to prevent (and indeed sometimes openly supported). So a book on the subject, adiposity such as this one, is to be welcomed.
In it, the middle-aged first-person protagonist, Raj, returns to India having spent many years studying and working in America. He is married, has two daughters and is a Physics professor at Cornell. In India he seeks out Nelly, the widow of a Sikh professor, Mohan, who taught him when he was a student at IIT in Delhi. It soon becomes apparent that Mohan was killed by a mob, which set him on fire, and Raj had been a witness to the event.
Without giving too much away, the rest of the book slowly reveals various secrets about the past, some of which Raj is aware before his visit and others which become apparent during its course.
The author, Jaspreet Singh – himself an Indian-born scientist who moved abroad, in his case to Canada – does a good job of creating a mood (mainly a somewhat oppressive angry-silent one it must be said) and a sense of place (some of his descriptions of Simla, where Nelly lives, are spot-on).
But there are too many things that grate and prevent this book from being a truly memorable one.
For instance, it is irritating (certainly to this reader) when writers provide excessively long lists that don't have a major bearing on the plot. Some of the lists that Singh indulges in divulging are those of birds to be found in a particular area, books on someone's bookshelves and famous people who died in a particular year. In many such cases, less would almost certainly have been more.
The book also features a series of uncaptioned photographs – for example of charred human bodies (I'm guessing that's what they are), anonymous colonial types posing with shotguns behind the carcass of a shot tiger, group photos of what looks like a Sikh family, and a Sikh girl looking wistfully at a photo album. Somehow it doesn't feel right that unidentified real people's faces should find their way into what is essentially a work of fiction.
Another irritation is Hindi and Punjabi sentences left untranslated in an English language novel.
But these are niggles. The main problem with this book is that after the first 50 pages or so, it meanders. In the end, the story comes across as little more than a vehicle for a general rant about the injustices of the time. This is a pity, as the subject is important and has great potential.
Non-Fiction
From Taxis to Toilets
'Rokda' – How Baniyas do Business
By Nikhil Inamdar
Random House India Paperback Rs148 from Flipkart
240 pages
The premise of understanding what makes a particular community successful at business is an intriguing one.
This book is the second in a series on the subject. The first was about Gujaratis and was called 'Dhandha'.
Rokda is about the 'Baniya' community, which hails primarily from the northern and western parts of India. It includes the famously successful 'Marwari' community from Rajasthan and others from a wide range of geographies. We are told that the word 'Baniya' traces its roots to the Sanskrit word 'Vanij' which simply means trader or merchant. Also that it is a separate Indian caste.
Of the fact that Baniyas are disproportionately successful in business, there is little doubt. Examples abound. In this book we are provided with 5  – Neeraj Gupta the founder of Meru Cabs, Radeshyam Agarwal and Radheshyam Goenka of Emami, Rohit Bansal of Snapdeal.com, R K Somany of Hindware and V K Bansal who founded Bansal Classes.
The author, Nikhil Inamdar, devotes a chapter to each of these business tsars, in which he presents the results of his interviews and research into their professional – and to some extent, personal – lives.
Many are rags-to-riches stories and make for a good read.
But the book does not tell us a great deal about the community. To be fair to the author, he does warn in his introduction that he is not going to try to identify specific 'Baniya traits' in the course of the book; rather he hopes that some of these might shine through in the profiles. And indeed some do. He does also fleetingly refer to a handful of common characteristics that Baniyas appear to share. These include being comfortable with 'oscillating financial fortunes', a strong sense of family and being very careful about costs. But in the end the book is essentially a series of case studies of each of these men (and they are all men. Perhaps that too tells us something about the community?), and in that it succeeds.
I do, however, feel compelled to mention a small grouse about this book (and sadly about many books being published in India of late). Which is that there are way too many spelling and grammatical mistakes. This book is bursting with them, but here are a handful – car 'toeing' services, 'pouring' over books, 'duel' responsibilities, 'becons' of light, PhDs in 'botony' and – perhaps my favourite, if that's the right word – numbers being 'brandied' about.
It is irritating for readers to be confronted with mistakes like these page after page and unfair to an author that his good work should be sullied by errors that can so easily be corrected.