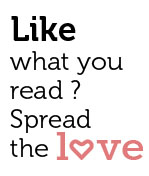 Share
Declare This A World Heritage Place!
The Fontainhas precinct of Panjim is famous for many little cafes and hotels, but there is none as famed as Hotel Venite on Rua 31 De Janeiro in the Sao Tomé ward.
The 62-year-old Hospedaria Venite, as it is also called, is housed in a building that is over a couple of centuries old. When it began in 1954, Venite was one of the earliest lodging and boarding inns in Panjim, with many officers, clergymen and administrators as its regulars.
An arty aesthetic soaks into Venite everywhere, starting from the sea-shells embedded at the threshold of its doorway. Vintage posters adorn the walls, but it is the guest contributed graffiti on the restaurant walls that makes for fascinating viewing. The scribbles and artwork cover all the walls, right down to the floor and they even crawl up to cover the entire ceiling! Actually the ceiling was once a graffiti-covered wall that was taken out and fixed up there.
Luis de Souza is quite a profound intellectual himself, confidently holding forth on many aspects of Goan and international culture. "The guest who wrote the first graffiti on these walls was a Scotsman," muses Luis. "We got to talking about the plaid patterns on the Scottish kilts, and it struck me that our Gauddi women in Goa use a similar red and white pattern on their traditional kapodd. Some ideas and patterns seem to be universal, across regions."
The writing on the wall ranges from kitsch to some pretty profound stuff. 'Ass, Gas, or Grass; No one rides with me for free!' proclaims a chap named Sanket, while 'The Being Generates The Consciousness-K. Marx' makes one ponder into one's beer. A German visitor must have felt rather paranoid when he wrote 'Nirgend seid ihr sicher', meaning 'Nowhere are you safe'.
There's a lot of tongue-in-cheek humour. 'Eagles may soar, but rabbits don't get sucked into jet engines' provides consolation for the humble among us. A neat gothic serif font says, 'One who carries tail, makes monkey of self.' A barely decipherable line says 'Around The World in 80 years'. But the line is scratched badly, and it is not clear if he or she wrote 80 Years or 80 Bars!
There are also simple feelings, like the short line saying 'We miss Kris'. Another short line says 'We are Korean'.
Spirituality abounds. 'Allez l'Om', declares another German guest, which simply translates into 'Go Om'! Then there's the Spaniard who scrawled 'Abre los ojos del alma y descubriras que puedes ser feliz' – Open the eyes of the soul, you will discover that you can be happy. There's French too. 'Apprenez a laisser faire c'est la cle du bonheur' meaning 'let 's learn what is the key to happiness'.
One of the most striking quotes I saw was 'The old is dying and the new cannot be born. In this interregnum, there arises a great diversity of morbid symptoms'. This comes from Antonio Gramsci, an Italian Marxist theoretician and politician, who wrote on political theory, sociology and linguistics.
Can there be graffiti without a Pink Floyd line? 'We're just two lost souls swimming in a fish bowl' from their classic song 'Wish You Were Here' barely fits in a corner of a doorway.
Some graffiti here is quite mystical and melancholy. 'It's the Stranger's life I've always known, it's the promised land I've never shown,' says a long gone guest. There's even a well known name scrawled on a wall – J. Kerouac. Was that actually Jack Kerouac, the American novelist and beat poet? I guess we will never know.
I always come away from Hotel Venite thinking that this hoary old place should be declared a heritage site! This is our culture, man, this is what we are, and we musn't lose it. To lose your culture is to lose yourself. There's surely a quote to this effect at Venite. Order a stiff whisky on the rocks and brood over it.