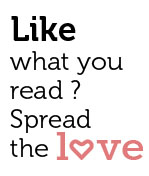 Share
Torres Gran Coronas
Two Master Craftsmen and One Extraordinary Evening
If you can't actually GO to Madrid, store this was the next best thing. Chef Sergio Corbera and Sommelier Marta Delfa put together the fabulous Torres Wine Dinner at Palms restaurants, cheap on the grounds of the Park Hyatt Resort. On offer was a six-course Spanish degustation menu paired with unique wines from the House of Torres. Goa Streets was extremely happy to be present, and and to be wined and dined, literally. The event took place under the stars right on the beach (where Palms is located) and, combined with the food and drink, the effect was nothing short of magical.
Each course for the wine dinner, which took place on Dec. 7, was a signature by Chef Sergio who worked together with visiting Sommelier Marta Delfa to perfect this unique wine-pairing evening. The dinner began bwith escalivada de verdure con queso de cabra y salsa romesco (chargrilled leeks, eggplant and capsicum salad, goat's cheese and romesco sauce) paired with Torres Vina Sol, a fruity white wine made from the Parellada grape. The next course was a choice between porrusalda con bacalao confitado al aceite de ajo (codfish confit) and porrusalda con puerros en texturas al aceite de ajo (leek and potato soup with leek in textures and garlic oil). Main course offered an option of espalda de cordero al Jerez y seta (slow roasted lamb shoulder with Jerez and mushrooms) or setas con ajo caramelizados y espuma de papas trufa (mushrooms with caramelized garlic and potato-truffle foam), complemented perfectly with a Torres Gran Coronas. Concluding the meal was fresas al Sangre de Toro, crema de chocolate con sal Maldon (strawberries marinated in spiced Sangre de Toro, served with chocolate cream, olive oil and Maldon sea salt) paired with a Floralis Moscatel Oro dessert wine.
Spanish specialty Chef Sergio has been the Executive Chef at Mas Rabell, Torres winery's exclusive estate restaurant, since 2004. Sommelier Marta Delfa is from the House of Torres, and in addition to her impressive knowledge about wines, she possesses an infectious enthusiasm. Torres is the most internationally renowned wine producer and a source of national pride for the Catalonia region of Spain. Their long history in winemaking and continuous development in their operations guarantee high-quality in wines.
Ashwathy and Thomas Abraham
About Park Hyatt Goa Resort and Spa
Nestled along the pristine Arossim Beach and 15-minutes away from the airport, Park Hyatt Goa Resort and Spa is a charming Indo-Portuguese village housing 250 pousada-style guestrooms and suites.  Set within 45 acres of landscaped gardens with glimmering waterways and lagoons, the resort is a perfect reflection of the character and vivacious heritage of Goa.  Park Hyatt Goa Resort and Spa offers a selection of prized restaurants and superlative culinary experiences, an award-winning spa, one of the largest swimming pools, picturesque function spaces and 'Camp Hyatt' for young guests.  Coupled with gracious and personalised service, the experience at Park Hyatt Goa Resort and Spa is impeccable.  For more information and reservations, visit goa.park.hyatt.com.
Fresas al Sangre de Toro, crema de chocolate con sal Maldon