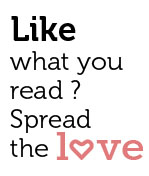 Share
A (Deep) Affair To Remember
The funky Goan beachside village of Anjuna is famous for a lot of reasons – hippies, decease expats,pills full­-moon parties, after-­hours revelry, laid­back shacks. All house fans know that high among this list is also Anjunabeats, the British progressive and deep house label, and its sub­-label Anjunadeep – both of which take their name from the much-loved north Goan village. The global #TranceFamily fraternity had much to cheer about on July 22 with the release of the season's most-­anticipated soundtrack, Anjunadeep 05. A collection of 30 of the newest tracks to hit the Electronic Dance Music (EDM) scene, this two-­disc compilation has been mixed by label head James Grant and Jody Wisternoff (one half of Bristol­-based legendary dance act Way Out West).
Anjunadeep holds a special place in today's dance music scene for its dedication to deep, soulful and melodic electronic grooves. Its tracks conjure up images of sun-­soaked beaches, of relaxed lounge­-y evenings and of full-­moon nights under swaying palm trees. With five-­star reviews from some of the most popular DJ magazines, the London-­based record label's releases feature regularly in the sets of some of the world's best­-known DJs.
'Deep 05, the fifth installment from Anjunadeep's tables, showcases mesmerizing sounds of deep house, ambient electronica, modern garage & spacey techno. Disc One, mixed by James Grant, begins with the cool vibes of French artist Croquet Club's 'Cardigan'. This is followed by 14 other exclusive original material from names such as Vincenzo & Aram, Andrew Bayer, Beckwith, Universal Solution, DAVI, Dusky, Tom Middleton, Matt Lange, The Presets and Solarity.
Each track brings its own special flavour to the compilation. While Vincenzo & Aram impress with the hauntingly beautiful melody of 'Let Go', Andrew Bayer and James Grant present a deep­-house rendition of synth-­pop track 'It's Cool' by Australian indie-­electronic outfit The Presets (taken from their gold-­selling album Pacifica). Grant and Bayer team up for another brilliant number, 'Living', that has all the elements that make for a classic Anjunadeep track – deep, melodic and an emotion-­laden breakdown. London duo Dusky, responsible for some of the best house tracks of 2011-­12, make an appearance with 'Mr Man' and 'Nobody Else', both of which are bass­-heavy and have a hypnotic touch to them. New kid on the block, Universal Solution (aka Gavin Holland), contributes with 'Yukon' and 'Osheen' (with its infectious dark bass element). American music producer and DJ Matt Lange (of 'Rift' fame) keeps up his good work with 'Way You Know'. Last, but definitely not the least, is Solarity, (made up of Alfie Granger­-Howell and Nick Harriman), who make a return to the label with 'Symbols', one of the few tracks in the album that possesses some trance elements and summarises the overall chilled out ambience of the entire mix.
But that's only Disc One. Jody Wisternoff, with 20 years' experience behind the decks, handled mixing duties for Disc Two. And boy, what a gem of a compilation Disc Two is! It starts with the Bristolian's remix of Germany-­based The Peacemaker Project's 'Ich Lass´ Dich Nicht Zurück' ('I Won't Leave You Behind'). Jody blends modern beats smoothly with retro melodies and the final product is simply delicious. Next is his take on Above and Beyond's 'Alchemy'. This party anthem, featuring Zoë Johnston's ethereal vocals, gets a classic Wisternoff touch with a deep bass groove and bubbly beats. It is easily one of the top contenders for #1 track of the compilation. Another hot favourite is 20-year-old Joe Cowie, aka Kahwe's, 'Driving Me Wild'. Jody adds layers of melodic feel to this garage house tune. The end product is, again, beautiful. São Paulo­-based André Sobota's 'Move Into Tokyo Dawn' has also been blended impeccably. Our verdict for this track? Simply groovelicious. Matt Lange makes another appearance on Disc Two, this time with another gem in the form of the elegant 'Only You'. And finally, we have Mr Wisternoff's remix of London­-based Alfred Taylor's 'Kuza'. This deep tech house groover is quite the irresistible number with its dreamy, funky sounds – perfect for a day out at the beach.
Anjunadeep 05 is a comprehensive project spanning different sub-­genres while still holding on to its main underlying theme – that of deep house. It's hardly a surprise that the album hit #1 on the iTunes Dance Album chart only a day after its release, beating heavyweights like David Guetta and Calvin Harris. With their combined musical talents, James Grant and Jody Wisternoff have crafted an EDM masterpiece. It is a celebration of good music and talented artists. Highly recommended!
For additional information, check out: