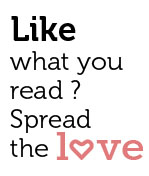 Share
How nice it is to see an international community of artists, musicians and thinkers coming together to organise a festival,drugs united by their love of Goa and an awareness of the need to protect our precious environment.
The Vasundhara Festival, beginning next week in partnership with the Dunagiri Foundation in India, the California-based Wild and Scenic Environmental Film Festival and the Electronic Music Alliance, will be held at Arambol for the first time from March 5-8. The organisers vision is to weave together environmental education and awareness with music, film, performance, visual and healing arts to honor our earth (Vasundhara).
Featured acts include world-renowned musicians such as Gaudi, Dave Dinger, Lifafa, Spiritual Gangsta, Gurbax, Abai, Rico Loop, B.R.E.E.D., Sickflip, Wazulu, Hang Massive, Janover & Resunator, Ben Pavlidis, EZ Riser and the Human Experience. There will also be dance performances by Delhi-based dance group Natya Nectar, comic physical theatre by Boogie Loop and more by spiritual pop artist Pan Trinity Das.