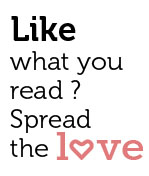 Share
Digital prints of windows
An inspiration by Fenesy and Henny
Among the salient features of Portuguese architecture withstanding the test of time for centuries are the ornate features of windows. The wooden framed widows had panels made with tiny mother-of-pearl shells,abortion which let in some light while at the same time preventing neighbours from seeing into the house.
Ornate  French windows led onto to balcaos, viagra 100mg cast in wrought iron and wood. Gothic arched window frames were painted in vibrant colours – Cyan blue, green, brown and lilac. There were carved details, motifs in floral designs, leaves, and geometrical patterns of every sort.
It's not surprising that the ornate windows so prevalent in the ancestral houses of Goa have inspired a great many Goan artists.
Designers Fenesy and Henry Nazareth have lived in houses with these striking windows, and they've encountered quite a few crumbling old houses as well. They are the first Goan designers to showcase these delightful windows on fun and quirky products, printing the window motif on clothing, accessories and lifestyle products. They recently put on an exhibition at the Kala Academy in Panjim called "100 Windows of Goa" celebrating this unique Goan treasure.
For Henry, an interior designer for commercial and residential spaces, it's all about imagination. Unique home décor products and art furniture is his forte. Henry explains that "creativity is something to be explored and I am always enthusiastic about expanding my creative vision across different mediums."
"Photography is also my passion which I pursue when time permits. I have been into Goan landscape and architectural photography, and have also done fashion photography for our store, 'O my Goa'", he adds.
Fenesy is inspired by the late French fashion designer Coco Chanel, who once said, – "Fashion is not something that exists in dresses only. Fashion is in the sky, in the street, fashion has to do with ideas, the way we live, what is happening."
At Kala Academy
A fashion designer herself and proprietor of the offbeat store "O my Goa",  she too loves experimenting with all things creative.  She studied fashion designing and worked with designers in Mumbai. Initially she started with her own label "FENESY", which she retails at various stores in Mumbai. She has also promoted photography and other contests based on Goan themes.
Her love for Goa prompted her to start a store in Goa along with her husband.
"When you think of Goa one tends to think only of beaches, party hangouts, food and recreational activities. As Goan designers, we have put in our best to touch other various features of Goa which we have incorporated in the products. We feel that Goa lacks in its own Designer Lifestyle Products and it feels great to be the first Goan designers to design exclusive Goan Products inspired by Goan Windows. We are most excited as our dream which we have been living since the past 4-5 years is finally taking shape! We have enhanced the beauty of the windows in an artistic manner so the viewer will not be looking at just  a photograph, but in wall art where we have added our design sensibilities to make them look different", Fenesy adds.
Furniture with windows on them
It all started when Henry decided to photograph windows of the ancestral homes around Goa. "We were so obsessed with it that every village that we visited we only thought of a window … We dreamt windows, we saw windows, we captured windows and windows have come to life on our products. There have been moments when we felt pain in looking at some of these windows on the verge of crumbling and there's no one to restore them. We merely didn't stop at 100, we have crossed that number. Talking to the owners of these beautiful houses and feeling nostalgic was a boost for us to continue capturing more than 100 windows of beautiful Goa," Fenesy said.
Thus was born the idea for their lovely exhibition  "100 Windows of Goa",  which took place at the Kala Academy on 28th – 30th  April, when the couple set out to "celebrate Goa and all things Goan."
And it wasn't just paintings of windows. Among the items on display were a  bar unit with enamel knobs, lamp bases in wood, another lamp woven with cane, coasters, flower planters  made with wood with tiles. Discarded old wood from old houses were used to make side tables and stools. And then, of course, the glorious windows. The window motif was printed on cushion covers, casual wear clothes and umbrellas, sharing space with digital print paintings of the windows.  Then there were the intricate designs of wall hangings of a window –  machine carved on vinyl, mounted in a frame. The filigree-like appearance was what especially caught my eye.
The Artist Couple
 "Being a store definitely has the business side to it but what kicks more is the creativity, the designing, the whole process from thought to finish itself is really exciting… We have brainstormed on lots more but are filtering it because we feel something that we may feel is great  might not be  appreciated in the market at all", says Fenesy.
They are looking at extending their products to a wider audience who appreciates art, admires the beauty of Goa and would love to have that unique "Goan" something which adds to one's lifestyle. They plan to retail their products across up market stores, resorts, malls and other venues.
Their products are available at Broadway Book Store, and at their store "O my Goa"  –  Shop 7, Mezz, Block 2, Dukle Heaven, St, Inez, Taliegao – Panjim.
Phone: 098 22 160275