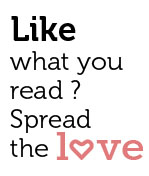 Share
Silent raves, lapping waves and the evolution of Goa's most beautiful beach
Just two decades ago, you couldn't find a restaurant in Palolem. If you came to this stunning stretch of beach in, say, 1993, and wanted to eat, you'd have to search out a villager's home and work out a deal for food.
Now fast forward to last August. That's when the news site Business Insider named Palolem Beach in South Goa one of the Top 10 Party Beaches in the world. This put Palolem in the company of Ibiza, Miami's South Beach, Psarou Beach on Mykonos Island and Bali's Kuta Beach.
This is a story about the evolution of Palolem. It achieved its status as a party hub relatively recently – and mostly because of the strange but extremely popular "silent noise" parties where revellers don headphones to dance. In years past, Palolem was recognized not for its rowdiness but for its breathtaking gorgeousness, and, despite the high-season crowds, it is still arguably the most beautiful beach in Goa.
That helps explain why the producers of the 2004 film The Bourne Supremacy featured Palolem's crescent beach as the Indian home of Jason Bourne, played by Matt Damon.
In some ways, Palolem is still a fishing village. But its population of 1,000 swells astronomically during the high season – often to the chagrin of all those who remember it as an undiscovered gem not too long ago.
The beach easily rates among the five hottest tourist spots in Goa. And it's a place that wears many hats.
It's the original 'coco hut' locale of Goa with cosy single-room, wooden huts castled in coconut groves that hug the beach. It has some of the best beach shacks in Goa, serving up good food and good times.
Nowadays one of the beach's biggest draws are the silent parties. Paradoxically, these extremely popular parties came about as a direct result of the anti-party measures of the Goan government. The headphones are worn to beat sound restriction laws.
Many in the tourism trade believe that Palolem, which has been hosting these "silent noise" parties for the past five years, could show the way to other hotspots where businesses are struggling to come to terms with the noise laws prohibiting amplified sound outdoors beyond 10 pm.
Manish Ratnapal, a thirty-something finance executive from Baroda in the Western state of Gujarat, is a regular at these parties but that's not the only thing he comes for in Palolem.
"No other beach in Goa matches it. I love it. It's really beautiful," he says.
It may not boast a 'night market' like other spots in North Goa, he said, but the night life "does swing" in its own way, especially at the headphone soirees held on weekends at a club called Neptune Point.
High on a cliff from where the sea view is breathtaking, the parties have become a craze among holidaymakers, off-beat travellers and locals alike.
The din, however, is confined to a few beach shacks that play music, especially the all-night licensed bars like 'Cafe Del Mar', 'Cocktails and Dreams' and 'Cuba,' to name some of the more popular hangouts. Places like Cafe Nirvana feature live music, belted out by local as well as foreign musicians.
Palolem's hustle bustle is certainly not adored by everyone.
"Of course it's affecting our lives. The traffic congestion and noise is sometimes unbearable," says Navraj Kankonkar, a small-time trader who lives in Palolem.
He says tourists "can do what they want as long as it doesn't affect our daily lives." But he laments authorities' failure to erect the proper infrastructure and services to keep up with the throngs of visitors. It's a story repeated in pretty much every beach area in Goa.
"The authorities should step in to get the tourism businesses to take care of the problems, especially garbage," he said.
His friends Nikhil Desai and Milind Desai, also merchants from the area, are angry with officials who they say ignore court directives requiring demolishment of structures built by shopkeepers along the road leading to the Palolem after the six-month tourist season.
"These structures are allowed in the Coastal Regulatory Zone area specifically on the condition that they are demolished in the month of May," said Nikhil.
He says the structures typically stay open throughout the year, depriving villagers of the half-year of peace and quiet they long for following the crazily busy tourist season.
For the most part, however, tourists and locals coexist harmoniously in Palolem.
Tourists Stroll on Palolem beach
A favourite pastime during the tourist season is watching football. Most beach shacks have set up viewing arenas with big screens broadcasting English Football League matches live, in a bid to gain patronage from British tourists who, more often than not, are die-hard football fans.
"It's a great way to spend nights out," says British tourist Rebecca Williams. Evenings on the beach… sun-bathing… swimming in the sea and then retiring to a shack for dinner.
"And, nothing like getting to watch our own English soccer match live on a life-sized screen at the shacks," Rebecca's friend Arthur interjects.
A Couple enjoys the privacy of 'Honeymoon beach'.
The scenic beauty, especially the sunsets, is what makes Palolem the first choice in Goa for Rebecca and Arthur.
Despite the crowds, especially on weekends, there's still a feeling of serenity.
"It's cut-off from the rest of the world," says Rebecca, who's made a coco-hut her holiday abode for the past two weeks.
The coco-hut allows you to retire for the night (or into the early mornings for the hard-partying night birds still on the sands) but it's certainly not for everyone. Especially not for those who aren't much into sand.
For them, there are beach bungalows and other budget accommodations offered by the Café del Mar resort, or the exquisitely furnished winter and club cottages of the Fern Gardenia, a boutique resort, about a kilometre away from the beach.
"The beach is a pretty sight at nights, too. Lights dotting the many shacks and the occasional bonfires where you can join those having fun, is what makes Palolem beach unique," Rebecca continues.
"It's really fun. Everyone who's on the beach relates to one another… especially after sundown," she says.
The food scene in Palolem has come a long way from the days when locals informally catered to visitors who trickled in for the lure of what was then a virgin beach. Today, over a dozen beach shacks compete to offer great choices of seafood, Goan and Indian cuisine, and a range of Asian and Western options.
Kayaking off the Palolem beach.
Some folks, like financial software consultant Yogesh Shetty, choose Palolem in search of peace and quiet. No doubt that's becoming increasingly difficult to find.
"But I still come to Palolem. If not the beach, there are the yoga sessions offered by instructors who've set up base here," says Shetty.
One of the most popular Palolem hangouts is the shack named after the Tom Cruise blockbuster 'Cocktails and Dreams'. A venture of the D'Souza brothers – Ricardo and David – of Tito's and Mambo's fame, it's a good place to hang out and satisfy your appetite for cocktails.
Another popular choice that regulars opt for in Palolem is a tent in Gaitonde's resort. One of the first tourism ventures in Palolem, the tent resort is bang on the beach. Owner Dilip Gaitonde, advises to book in advance.
"Our proximity to the beach makes us the most sought after accommodation in Palolem," said Dilip.
During the day in Palolem, it's not uncommon to see Indian tourists queue up for boat trips to sight dolphins or head for the picturesque butterfly island, where the beach descends into the sea at an incredibly steep angle.
Also worth exploring is a secluded, semi-private section of Palolem called 'honeymoon beach'. It gets its name because it's frequented by couples who want to avoid ogling as they do their thing.
Despite all the changes brought on by Palolem's tourism, the village at its core is no less traditional than any other small village in Goa.
Local fishermen descend on the beach at pre-dawn hours to cast their nets for the catch of the day. And, in the coconut groves, the toddy tapper is at work on a palm extracting toddy, in one of the few beaches of Goa where tradition and tourism walk happily hand-in-hand.
A tourist takes a shot at football.
.
.
.