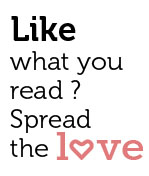 Share
International Jazz Live Festival Goa
Goa Streets is proud to be media partner for the International Jazz Live Festival, the first of several live festivals planned in Goa by Art Escape –The Live Music Project to put Goa on the international map as a global cultural destination. Art, for sale dance, film, theatre and music are all part of the program, which includes a Folk Live Festival in January, a Sufi Sutra Live Festival in February, a Blues Live Festival in March and an Indie Live Festival in May 2014.
Art escape has been involved in promoting Goa as a cultural tourism destination, organizing regular events & festivals and introducing Goa to folk artists from around the country. This is in addition to Sufi Qawwali festivals, Revival of Indian classic music series & world fusion concerts.
This season they are bringing back the international jazz festival to Goa after almost 20 years, with the support of Capital Jazz (formerly Jazz India).
A MONTH CELEBRATING JAZZ IN GOA – NOVEMBER
In the run-up to the festival, five free gigs are taking place at Live Lounge Baywatch – Resort, in South Goa. The celebration of jazz began on 2nd November with A Tribute to Jazzy Joe by Jazz Goa (with Japanese guitarist Hideaki Tokunaga), 09th Saturday Bengaluru world fusion/jazz band Moon Arra, 16th Steve Siqueira Ensemble – one of the living legends of Jazz and  the final pre- gig  India tour of 3 cities with Aditya Balani Quartet launching his Jazz record, Answers.
Check them out on 22nd Friday at Malts N Wines & 23rd at Live Lounge, Baywatch
There are also pre- gigs happening in Mumbai on 20th November, & 21st Pune with Aditya Balani Quartet
The main dates for International Jazz Live Festival (IJLF) are November 30th Saturday & December 1st Sunday 6.30 pm to 10.30 pm.
The venue is Baywatch Resort, open air 18,000 sq. ft with a swimming pool area in the centre & seating all around.
Opening the festival on Nov. 30 will be young jazz musicians from Goa. This is followed by PLAISTOW- the young experimental & dynamic jazz trio from Switzerland revisiting the classical line-up – piano, bass, drums – from top to bottom, free from any stylistic constraint. The band's music, entirely acoustic, is constantly evolving. The final act for the night is the one and only YURI HONING – one of Holland's most important saxophone players, having toured over 70 countries and with a discography of almost 30 titles.
Day 2 will feature the Elvis lobo project – the Goa Sound feat: Elvis on Guitar, Victor Netesov on Trumpet, Joe Ferrao  on  Bass, and Bosco D'souza on drums. Also performing will be Derek Julian, the Living Legend Guitar from Pune. Following that is the one and only HFT, the living legends of jazz.
Capping the festival is the headline act, Erik Truffaz. He is one of the most famous European jazz trumpet players, having released 17 critically acclaimed albums with Blue Note Records and getting standing ovations worldwide.
The festival closes with a felicitation of jazz musicians from Goa & around the country (UNSUNG HEREOS OF JAZZ).
The festival is completely crowd funded so be there to SUPPORT INTERNATIONAL JAZZ LIVE FESTIVAL IN GOA.
Limited passes! (500 capacity) Rs 2500 per person for two days (inclusive of dinner) & Rs 1500 per person per day (inclusive of dinner)
BOOK YOUR PASSES NOW!
Call us or send us an email for more information & bookings
Vinesh Iyer  +91-9323590051
Darryl Noronha +91-9881568756
Email: info@artescape.in