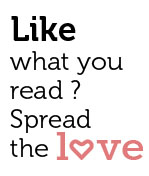 Share
(HOT STREETS)
Dear Readers, rx
It's Valentine's Day! Let's not waste any time. Here are some of my ideas on what you can do to make the most of this day.
If you're a man, click here are 10 suggestions to make your lady happy today.
• Chocolates and red roses. There's a reason they're so popular on Valentine's Day. They work!
• An evening on the town with constant surprises. Start the evening with a gift. Then move on to a romantic spot to watch the sun set. Then pull out a bottle of champagne and pour some into two elegant glasses. Don't tell her where you are going next. Surprise her with a visit to a favourite restaurant. While there, pull out another gift. At each point along the route, don't let her know what the next stop is. Once home, think of some more surprises of an intimate nature.
• Cook for her. It's become something of a cliché – a man cooking for a woman to win her favour. Cliché or not, she will love you for it! Include some seafood. It's an aphrodisiac.
• Spend the night away from home. Choose a place you both love. Remember, this is Goa. There's no shortage of beautiful destinations that can fit every budget! And remember, a date is not a date if the kids are there!
• Be her "slave for a day." Now there's a danger with this one. She could say, "That's wonderful, slave. Now, scrub the floors, repaint the living room and cut the shrubbery!" Assuming this is not your idea of a fun Valentine's Day, lay down some rules before you make this offer. Say it shouldn't involve manual labour, but CAN involve anything else that makes her happy!
• Buy her some jewellery. Make sure it's tasteful jewellery, though. They say it's the thought that counts. But bad jewellery can negate a good thought.
• Take her to a spa and indulge in a couple's massage. Then let her get some treatments of her own.
• Dance. Slow dance. Fast dance. Latin dance. Trance dance. Any dance. Stay close. Get into the same groove.
• Look into her eyes, give her hug and a long, long kiss. Tell her you love her. Then tell her why you love her. Then hand her a card with the sentiments expressed in writing. A Valentine's Day love letter.
• Propose. Valentine's Day is a good day to become engaged!
If you are a woman, here's what you can do for him:
• Stay at home and stay in bed. Naked.
• Ask for a massage, then give him one. Make sure there's lots of oil involved. And you can give new meaning to the words "full-body massage" by massaging him with your "full body"!
• Buy yourself some lingerie and model it for him. Get into different poses and ask him if he likes each one.
• Go out to the movies and dinner at his favourite restaurant. Or stay at home and watch a favourite movie together and eat the food that YOU cooked.
• Ask him to tell you about a favourite (and doable) bedroom fantasy. Then make it come real!
• Give him breakfast in bed, followed by some dessert in the form of love!
• Plan a whole day of indoor and outdoor activities. You could hike or play tennis or swim or take a long walk on the beach and then hit the town for a night of fun.
• Buy him an electronic gadget, like a wide-screen TV or an Ipad. Then tell him he'll have to pay for it – by "servicing" you.
• Go out for a great dinner at a favourite restaurant and follow it up by a night of partying at a sexy night club.
• Trace your affair in photos. Put together an album of your most memorable moments together as a couple, from the time you began. This is a great way to tell your man, "I love you."
Wishing all my readers a very happy Valentine's Day!
Love,
Acaricia May
.
.
.