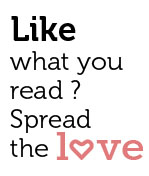 Share
Celebrate Father's Day at Park Hyatt Goa Resort and Spa. This Father's Day, thank your dad for always being there with these unique experiences at our resort.
What better way to celebrate father's day than letting him indulge in a hands-on exclusive cocktail making session with our in house mixologist at Park Hyatt Goa. Our guests can create, sip and share a variety of concoctions while savoring a delectable range of cold canapés carefully paired to give you a truly enriching cocktail experience. This heady session will be followed by an elite Chef's table dinner at Casa Sarita. Chef Edridge of Casa Sarita has put together a 4 Course Goan Contemporary set menu paired with selected wines. He will take the guests through the menu of the evening by introducing each course with the selected wine. The splendid evening will conclude with a surprise giveaway for the fathers at the end of the meal.
Date: 20th June 2015
Time: 7:00 pm to 11:00 pm
Venue: PDL and Casa Sarita, Park Hyatt Goa Resort and Spa
Price: INR 2400 plus taxes person
Savor our Father's Day special Italian Sunday Lunch.
Our Sunday Lunch menu on Father's Day celebrates the simplicity of Italian cusine using fresh seasonal ingredients and traditional Italian cooking. This year we have a special spread from the region "Emilia Romagna". Served straight from the pan to the plate is a selection of antipasti, authentic pizzas, handmade pastas and delicate desserts.
Begin the meal with a selection of appetizers which include Italian smoked meats, a bruschetta station and salads. A range of authentic pizzas and handmade pastas follow. Conclude the afternoon with the ultimate pick-me-up, Tiramisu. A selection of fine wines and classic cocktails complement the meal. The afternoon is a perfect opportunity for your father to simply relax and unwind by the pool. Meanwhile within the creative walls of Camp Hyatt, the kids will be busy coloring and crafting Father's day Cards. They can also unleash their pastry skills putting together vibrant and exciting cupcakes at the Bakery to surprise their Fathers.
Date: 21st June 2015
Time: 12:30 pm to 4:00 pm
Venue: Da Luigi, Park Hyatt Goa Resort and Spa
Price: INR 1199 plus taxes person (without alcohol)
INR 1699 plus taxes person (with alcohol)
To make a reservation, please call + 91 832 2721234 or email parkhyattgoa@hyatt.com
Note: The corner is a regular space where businesses, entrepreneurs and all others with noteworthy projects can 'strut their stuff"