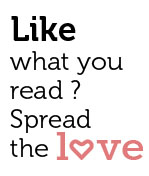 Share
One of Dean's earlier projects
Good for the Landscape, Easy on the Eyes, Responsible & Sustainable
Could this be the future of architecture in Goa? 
It seems like a no brainer today. We live in a beautiful state, so why ruin it by erecting structures that can only be described as monstrosities? Unfortunately, an aesthetic sense, a respect for the land and its heritage, has often been glaringly absent in the architecture of Goa.
Thankfully, however, a growing number of architects and builders are committed to reversing this trend. Dean D'Cruz is a forerunner of the movement of Goan architects who design with green materials, producing architecture that goes with the Goan flow rather than grating against it.
Dean spent a lot of time building homes for the wealthy, but then changed course.
"As architects we enjoyed working on such houses with limitless budgets, using imported sanitary ware, German hardware and Italian marble. But after doing a fair number of these we felt our learning had stopped. We also began to question ourselves on where this was leading us," he explains.
He recalls battles with clients on the size of staff quarters, which got tinier and tinier while their own living areas were enormous.
"Over the years I have realized the Raj really never left India, we just got new rulers… the nouveau riche," Dean says.
"The challenge of architecture no longer existed and we needed to get back to it. We stopped doing high-end villas 2 years ago as we find them extremely unsustainable."
He called many of today's projects "a drain on resources, a place to park black money."
"Most places turn out as status symbols disconnecting with communities," he continues, adding, "I believe a cooperative housing model is needed for Goa that shares resources, cuts out greedy developers, creates communities and integrates with village fabrics".
Despite the downsides of luxury housing that Dean describes, it has to be said that he was particularly good at it. As you can see from the some of the photos on this page, some of his high-end creations are downright stunning. That said, eco-friendly building is what captures his imagination these days, and he's not alone.
Architects are increasingly working with sustainable materials and alternative energies, and are committed to collaborating with communities. Among them is  Goan architect K D Sadhale, whose work in a cooperative housing development shows the viability of sensitively laid out homes which respect the site and where decisions on common facilities are shared.
A newer, green project
"This I believe is the way architects need to work with the community rather than with developers where cookie cutter flats and villas are made attractive with fancy names and sold at exorbitant prices," he says.
Several years back Dean and a few friends were able to stop a proposed Regional Plan, which they found to be environmentally destructive, ill-advised and corrupt. Dean was then put on a team to prepare a new Regional Plan, and soon realised it was far easier to pull down a plan than to create a new one.
"While I was not a planner, my years of experience working with communities and environment concerns came handy.  We architects can go well beyond our role of designing buildings and begin to act as mediators and translators of the people's needs. The role of architects creating ego statements for the rich needs to change and I do believe, seeing the mess we are beginning to have around us, the time is ripe."
Dean created a plan that identified and mapped environmentally sensitive zones, reduced built up areas and heights of buildings in villages, and allowed growth of settlement areas in villages proportionate to their estimated population growth.  Dean firmly believes "the plan was a good one" and laments that it's been suspended for the past two years, having failed to cater to political demands.
However, the government is apparently taking the plan's basic tenets into consideration, especially its calls to protect eco-sensitive zones and to build infrastructure in ways that will minimize environmental impact.
Dean D'cruz
"Without this principle, the opening of the plan can spell disaster for Goa," states Dean.