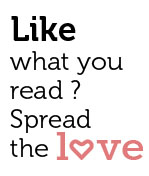 Share
For the fun, see the funky, buy the crazy and, of course, the hopelessly romantic
What do you do to show your love on this one day when your choices can end up winning you a shower of affection or a barrage of criticism from your better half? Should you pick the perfect setting, purchase something that seems to be made just for him or her, or select an activity that is unforgettable?  On Valentine's Day, finding the exact right message can be a challenge.
For starters, here are six creative ways to make this February 14 especially memorable for your belle or beau.
Get a professional photo shoot – Sure we all have camera phones but hiring a stylist and getting professional pictures taken is worth every extra penny. Sunieta Narayanan (7350909391) offers personal styling tips and you can pick up a designer outfit at her retail store right on Ashvem Beach. Then call Steve Dias (8605321781) to arrange a photo shoot and you'll have indelible memories of your coupledom on this special day.
Adopt a pet – If you know that your better half loves animals (and is ready to invest the time to care for it), why not adopt a cute puppy or kitten at the International Animal Rescue centre in Assagao
Get serenaded by Joanne Fernandes – Choose your special ballad and email to schedule a live performance for that special someone. Joanne, by the way, is Goa's Tracy Chapman, arguably the best singer in the state.
Go sailing together – Moonlight sailing from Marine Bay located on the western banks of the dreamy Chapora river must be one of the most unusual and unforgettable Valentine Day experiences in India. Order a bottle of your favorite bubbly, some fusion tapas (I loved the BBQ spare ribs with jungli potatoes and spinach artichoke dip) and head to the water for a sail on their Hobie catamarans. These beautiful boats are stable and responsive… A wonderful introduction to sailing. Visit them Here.
Take a Cooking Class – Learn how to bake just about anything with Vandana in Panjim and bond along the way. Contact her at Vandana's Delicacies on Facebook.
Of course, if you're looking for a venue or a more traditional gift like jewelry, here are our picks for some of the best Valentine's events and specialty offerings.
For something truly different this Valentine's Day, check out the Grand Hyatt Goa's special romantic dinner at the "Dining Room," featuring champagne, serenades and a delightful selection of Asian, Middle Eastern, Italian and Indian cuisine. While you're at the resort in Bambolim, you may also want to check out their delightful Valentine's Day Spa package which features, among many other offerings, a chocolate body polish (see story on page 18). The Park Hyatt in South Goa, is also, of course, a terrifically romantic spot for any Valentine's Day celebration.
The Grand Mercure Goa Shrem Resort  in Candolim is also preparing a Valentine's Day celebration featuring a romantic dinner by the poolside or in an exclusive cabana. You can choose between being serenaded to live music or customizing your own playlist for your partner on the resort's dock station. (For bookings call +91 (832) 2494848).
The Thai & Wok restaurant is the place to go if you're in the mood for spicy, entirely authentic Thai food in the Goan capital during Valentine's Day (or any other day, for that matter!). And while you're there, you can gift your honey a soothing spa treatment at the Siwa Salon & Spa right next door (husband and wife team Dew and Warren run both establishments – and Dew is from Thailand!).
The Black Sheep Bistro in Panjim is literally taking the cake this Valentine's by creating a whole menu with the core love ingredient, chocolate – prepared in both savory and sweet varieties.  At the A Reverie restaurant in Calangute, owners Aakritee and Virendra Sinh have concocted an evolved five-course menu glorifying love in its most instinctive form, and one that elevates the 'art of erotica' on a plate.  At the Clematis Resort in Candolim on Feb. 13 & 14 check out the unplugged musical night by Gargi Varma & Band, 8 pm onwards (call +91 8805 565400 to reserve).
Speaking of bliss, it's hard to beat the special Valentine's Day packages at the Zaara Spa at Resort Rio in Arpora. As the spa itself promises, "surrender yourself into Lovers Paradise!"
If you're in the mood to just go dancing to 90s funk and hiphop, check out the newly renovated baroque designed Eviva bar in the Azzure by Spree hotel in Calangute. Another great place to hang out on Valentine's Day is Café Lilliput in Anjuna, with a great DJ line-up (not to mention the Feb. 16 bash with the globally-acclaimed Gaudi, performing Electronica and Dub Reggae).
For couples on the south side of the state, RJ Joed Almeida and Stanley are organizing an event at Soul Souffle on Feb. 13. Folks will be encouraged to serenade their Valentines, with the help of a karaoke DJ.
Or if you need to be on the beach, Zeebop in Utorda expects to be busy again this year, offering great food and live music, besides their picturesque location.
As this Valentine's falls on a Saturday, a weekend getaway is on many lovers' agenda. Among the most picture perfect new venues is Anahata Retreat at the pristine Ashvem Beach, with its trendy European fusion restaurant or should we say 'food workshop' L'Atelier. In the same area, Sandy's Place in Morjim features highly tasty food and mesmerising bamboo huts.
The Park, Calangute
Cafe Cotinga at the Tamarind Hotel in Anjuna has been well known for their desserts for some time now and recommend their Red Velvet cakes for Valentine's set up on one of their cosy birdcage tables arranged with roses for the occasion.
For the holy grail of pastries, of course, you must check out Bodega at Sunaparanta in Panjim, home to Goa's (and, frankly, one of Asia's) most celebrated pastry chefs, Vandana Naique.
Of course, a sure shot way to impress your mate is to spend some real cash on precious jewelry or a designer watch. A good place to start is Laxmi Jewellers in Margao, which has prepared a delightful Valentine's Day collection. Javeris in Panjim has 10-20% discounts on platinum, Dia, gold and branded watches. If you plan ahead, you can also order online from Suman Mishra's elegant Valentine's collection at www.smishing.com.
Park Hyatt, Goa
Jewelry isn't the only gift women appreciate though. One can never have enough couture and the Bebel store in Calangute is a great place to pick up a gift card towards a superb designer dress by the likes of Stephany DSouza so your girlfriend or wife can shop guilt-free.
Just one more way to keep the "Happy" in Valentine's Day!
The Clematis Hotel, Goa