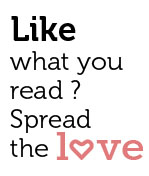 Share
The spotted beast had already mauled his left hand. Gnarling savagely as its fangs ripped through 47-year-old Pandurang Tulaskar's flesh, the leopard also tried to throw him down and go for his throat. But the victim caught the frenzied cat's head between his legs and squeezed hard, trying to suffocate it.
Between Pandurang's retaliation and a timely rush of neighbourhood dogs to the scene, the leopard fled.
But Pandurang and others in his North Goa village of Pistewada in Bicholim know that the leopard which left with a bloodied jaw –  or perhaps another of his spotted kin – will return again.
There is reason for their fear.
With their forested terrain encroached by excessive mining and real estate development, the leopards know meals can be found in human habitats. There are dogs, calves, sometimes even house cats for prey. And if on occasion they see person, he or she, too, is fair game.
"It all was like a nightmare for me, but I put a brave fight for my life and saved it from a leopard," Pandurang says with some pride.
A year earlier in 2009, 30-year-old Raju Kundanwar from Bicholim came away with scars on his chest and hands and a "second life."
"Another few seconds and I would have been lying dead," says the volunteer for the Animal Rescue Squad based in Bicholim. Raju and other members of his squad (mostly school children, believe it or not), were investigating a complaint about a wild animal attacking an old woman at Van Maulinguem, a forested village near Bicholim.
Some thought it was a monkey, perhaps one of those large black-faced langoors, that had mauled the woman, who needed hospitalisation. The team found her slippers and some blood stains, and then the leopard found them.
"I heard a roar and before I could do anything, the leopard had already pounced on me. I had a wooden danda (stick) in my hand, but it all happened so fast that even my reflex actions did not work," Raju says. He passed out and the next thing he remembers is lying down in hospital beside the same woman whom the leopard had attacked.
The children were spared, Raju says, explaining that the leopard went for him because he was the tallest in the group and stood out.
Leopard vs. man encounters have been a part and parcel of life for residents of Naiginim, Kudchirem, Vishawadi, Nakudshi, Vathadev, Wavthi, Van Maulinguem and other villages near Bicholim for the last eight years or so. According to official records, Goa has nearly 50 recorded leopards spread across its forests, which are a part of the Western Ghats _ a contiguous stretch of evergreen tropical forests of which the forests of Bicholim and nearby areas are an integral part.
That's just the official figure. The actual number of leopards is very likely much higher.
Since 2005, the animal rescue squad headed by Amrut Singh and the Forest Department have trapped seven of these cats, stumbled on two dead leopards caught in wild boar traps and one who broke through an iron cage and ran off.
On January 11, a fully grown leopard was found dead in an unused well located a short distance from the very spot where Pandurang Tulaskar fought a cat in 2009.
Animal rescue officials generally take the trapped cats and relocate them to nature reserves further away from human habitation.
Over time residents have evolved strategies on how to handle the leopards.
Commuters from Bicholim to its fringe villages have developed their own codes of safety, like avoiding travelling alone at nights on two-wheelers. They had to. Especially after leopards attacked as many as four bikers on a single night. Many have caught the cats in the glare of their car headlights, too.
In Naiginim, another village affected by leopards, villagers leave their lights on at night in order to deter cat attacks. And they rely on their dogs, preferably mongrels, to give them the required warning. Sudhir Khedekar had invested in a German Shepherd some years ago, but rues his decision now.
"We had bought it for some 5,000 rupees. But more than the money we regret the loss of this dog, who had become almost part of our family," Sudhir says. The leopard jumped their fence, attacked the big dog and killed him.
The fear of leopards is such, he says, that even children are not allowed to venture out of their homes after 7 pm in Naiginim.
Anil Govekar from Wavti has another tragic story, that of his dog 'Tiger", also killed by a leopard. A couple of years back on a cool winter night, he heard his dog barking furiously and then sudden silence. Anil stepped out with a torch to see what was happening.
"I saw the leopard who was trying to carry away our 'Tiger' by his throat," a tearful Anil says, adding that the moment the flashlight shone on the leopard, he dropped his prey and fled.
The Chari family's house stands by itself at Vishawadi village, surrounded by verdant greenery. But such a landscape comes with its own share of peril.
Eknath, the eldest of three Chari brothers, says his family hears the cry of leopards regularly. They've lost dogs and calves to the cats in the last few years, but Eknath cannot get over the moment when he came face to face with the leopard.
"It was a full moon night and without a torch we were able to see clearly. When we heard roars near our house we immediately went outside and hiding near a fence saw a leopard some 100 meters in the field."
When it saw Eknath and a couple of others with him, the leopard came towards them, walking measured and slow. But when he was about ten metres from them, for some reason walked away.
Two of the seven leopards trapped in Bicholim were outside the Chari house, including the gutsy cat which broke the iron cage and ran off. How the leopard beat the trap and fled is now local legend.
"A huge crowd gathered to see the leopard and there was commotion everywhere. When the leaves over the cage were parted, the alert leopard went in one of the (cage's) corners and with great force jumped, breaking the cage's iron bars," says Santosh, Eknath's younger sibling. The confused leopard rushed at the crowd of onlookers, leaped and bounded his way through the melee and darted into the forest.
Dhangars, a nomadic cattle and goat-rearing tribe, have always lived by themselves, often miles from habitation. Sakhari Varak's household is no different at Dharngarwadak, located on a hillock away from nearby villages of Naiginim and Kudchirme.
Last year she lost a calf when a leopard struck their cow shed at midnight during Diwali.
"We are constantly under threat from this wild cat and always keep the lights switched on in the cow shed. Last time we had heard his roar was during Diwali, as if he had specially come to wish us," says her husband Bamo, terror in his eyes.
There is no denying the terror caused by the carnivores in these villages. Amrut, however, has been tirelessly arguing the case for the leopards with the villagers. Leopards were turning rogue, he says, because they were being driven out of their habitat thanks to unrelenting clearing of forests for human activity.  Mining is the biggest culprit, despite a current ban pending a court decision on how to deal with rampant illegality in the sector.
"I am sure that if mining stops for another two years and forests are allowed to flourish, then the leopards would never come into the village," Singh says, adding that rampant hunting of wild boar, deer, rabbits and other animals had also robbed the leopards of their prey.
.
.
.