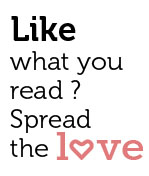 Share
An Amazing Story-Telling Contest Unfolds
One Thousand and One Nights is a collection of stories and folk tales compiled in Arabic during ancient times. These tales, also called Arabian Nights, are popular with children all over the world. These are stories told by Scheherazade, the wife of the Arabian ruler Shahryār, one every night, going on to a thousand and one stories.
Can you imagine an event in Goa, where over three thousand stories are told by children on just one day? The Shenoi Goembab Kathamal contest, organised by Konkani Bhasha Mandal-Goa, an eminent Konkani intuition is exactly such an event. Over 2000 schools in Goa send one or two students each to compete in this story-telling contest which takes place at 15 centres all over Goa. The preliminaries will be held this year on 31 August and the finals will take place on 6 September.
There are no story themes given, the scope is wide open to folk tales, adaptations of modern short stories, and even new compositions. Depending on the categories, the participants get 5 to 7 minutes to tell their tales. "The contest nurtures the reading habit and library culture among children," says Ratnamala Divkar, a member of KBM and a volunteer-trainer. "They get introduced to children's literature in their mother tongue. They are encouraged to write new stories. Since it is an oral presentation, the various dialects of the Konkani language are also promoted."
This event, which was first hosted in 2001, has grown rapidly. The 2014 Kathmal saw the involvement of 126 judges and 140 volunteers, all drawn from avid Konkani language activists. Over 3000 students will be participating this year. The Goa Yuvamahotsav, an annual youth festival also organised by KBM, is attended by thousands of young college students. Many of these young men and women volunteer to help out at this massive story-telling contest. Clubs like the Jaycees and Rotaract also collaborate with KBM at various centres. School managements lend a lot of cooperation. The state directorate of education also supports the event by distributing invites to all the government primary schools at the offices of Assistant district educational inspectors (ADEI) located at taluka level.
The young story tellers draw good audiences all over the state. Taking the stage increases their confidence, and many of these kids later get into theatre. "All the participants at the school level are awarded certificates by the organisers," says Prachi Prabhavalkar, a coordinator of the event. "The winners at the centers are awarded certificates and books as prizes. The winners at the finals win books, trophies and cash prizes."
The participants clearly benefit from this experience. Ivan De Souza and Barkha Naik once told their stories at the Kathamal, as students. Since then Ivan has acted in films as a child artiste and Barkha went on to win a Balashree award. Palash Agni, Satyam Sadekar and Poorva Gude were all participants in this contest as children, and now assist as organisers of the event.
"If participation increases at this rate, next year we may see over 5000 children telling their stories on one day!" says Anwesha Singbal, ex-secretary of KBM, and one of the organisers. Chetan Acharya, the quiet and unassuming president of Konkani Bhasha Mandal, takes deep satisfaction in the long term gains of this event. "These are young people who will grow to love their language and their culture," he says with a smile.