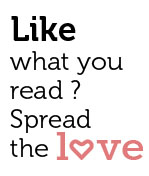 Share
Sunburn is back yet again with an even BIGGER announcement!
Witnessing the ecstatic love and response from Sunburn fans, Asia's largest music festival Sunburn, along with Goa Tourism, are thanking  fans with  a 'Sunburn Surprise' on 30th December! All lovers of EDM will get a chance to experience the #2 DJ's in the World and Resident DJ's of Tomorrowland, Dimitri Vegas and Like Mike, for a spectacular performance at Sunburn Goa, Vagator!
Goa Tourism Minister Dilip Parulekar, said, "Sunburn has grown over the last 8 years and has continued to bring more and more music lovers to Goa. People of Goa too should have an opportunity to enjoy the world class music experience. We are happy to support this 'Sunburn Surprise' initiative as it makes the Sunburn festival inclusive and gives a bit back to Goa".
Mr Harindra Singh, of Sunburn owner Percept said, "Goa is home of Sunburn, and Sunburn owes its existence to Goa. We are happy today that we have something the world recognises and desires. It's our privilege to share Sunburn with the people of Goa, and thank Goa for helping create the magic".
To be a part of 30th Surprise blast:
If you are a 3-day ticket holder of Sunburn Goa festival, you have free access to Sunburn Surprise.
If you are a single-day ticket holder for Sunburn Goa, you can get your ticket to Sunburn Surprise at a 50% discount on www.sunburn.in or at the box office.
And if you are lucky enough to be a local Goan, simply visit www.sunburn.in, follow the link to 'Sunburn Surprise' and put in your necessary details and you will receive an email confirmation. Carry that and the original voter card to your local MLA and collect your free ticket!
Sunburn loves Goa and wants Sunburn fans from Goa to enjoy the experience, free.
This offer is on "First come first served basis" and will be open from 10 am on Dec 26th to 4 pm on the same day, subject to quantity cap as per government guidelines.