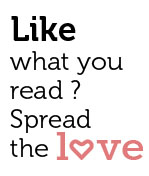 Share
You May Not Have Heard Of This Before!
First we had vinyl records and the turntable. Then we had eight-track tapes (anybody remember those?). Then came cassettes, and then CD's. Now, thanks to an innovative Goan producer composing in our very own Konkani language, the latest format is here.
If you want to hear Damodar Naik's soul-stirring songs, just buy his pen drive!
The musicians and singers of Goa have always had a knack for innovation. As recording technology progressed, led by European and American inventors, Goans were quick to use the new media. The first recorded Konkani songs were released in 1910 on HMV Records. Joao Agostinho Fernandes, a pioneering tiatr artiste, was the first to record a Konkani song on a gramophone record by HMV Records in 1910. Alfred Rose recorded his songs on audio cassettes. Years rolled on and soon 'Old Goan Gold' by Remo Fernandes, one of the earliest Compact Disc albums recorded by a Goan artist, was selling like hot cakes.
The digital revolution has caused a storm in the recording industry worldwide, with music piracy badly affecting musicians and recording companies. The industry is obsessed with finding ways of preventing original music being copied for free. But Damodar Naik actually uses this copying instinct to spread his music.
An actor and lyricist from Margao, Naik, popularly known as Damu, is offering his Konkani music album 'Utsav' (Festival) in a pen drive specifically because he knows it will spread more easily than in other formats. For him, extending Konkani music far and wide is every bit as important as revenues.
"I am happy if the pen drive album is copied, as the songs will reach more people. This helps the Konkani language," says a pleased Damu. "It has already been copied by hundreds of people!"
Not by accident, Damu is also the Chairman of Ravindra Bhavan, Margao's premier arts complex. As head of his cultural group Dambabale Ghodde, he has produced this album in both CD and pen drive format. While his CD version (priced at Rs 150) sold out 5000 copies after its release on 18th July, the pen drive version (priced at Rs 300) has sold over 200 copies, with a further 350 orders yet to be supplied. The CD version also contains bonus karaoke tracks of the same songs.
Besides turning a threat into an advantage, the pen drive boasts other advantages. The pen drive album has 4GB capacity, on to which the producer has also loaded his previous two albums—the soundtrack of his film Zagor and an album of devotional songs—as a bonus for listeners. The rest of the storage can be used for one's personal data files. The pen drive is hinged onto a card which carries the names of the songs, their composers and singers.
The music director of this 9-song album is Ashok Patki of Mumbai. Five Mumbai-based singers – Suresh Wadkar, Ajit Kadkade, Vinod Rathod, Devaki Pandit and Shaan – have lent their voice to the album along with Goan artistes Purnanand Chari, Akshay Naik, Sonia Sirsat, Oluv Rodrigues and Bindiya Vasht Naik. The songs, composed by Damu Naik, Purnanand Chari and Uday Bhembre, cover various romantic, festive and devotional themes. The album was recorded at Suresh Wadkar's Ajivasan Studio at Mumbai and at the studio of the Art & Culture Department of Goa.
"Yaad hi ponni, kella mastichi kanni …" sing Sonia and Oluv in one of the songs. "This is an old memory, of playing in the mud as children …"
The songs in the Utsav album may recall old memories, but the clever technology is brand new and set to create new trends in the music industry.