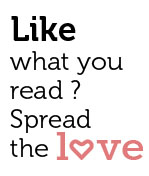 Share
Jerry Karpeh (from Sporting) celebrates after scoring a goal against Dempo
Newsflash: They Ain't all Bad
If you read the Facebook feeds and listen to the living room discussions in Goa, it's easy to get the impression that every Nigerian national in the state is a drug trafficking gangster. The perception has hit fever pitch following the Oct. 31 clash on the NH17 Highway in Porvorim between Goans and Nigerians angered over the murder of one of their own the previous night.
Streets decided to take a closer look at the Nigerians of Goa in the wake of all the trouble. Perhaps it should come as no surprise that, like every other community on the planet, there are both good and bad in the lot. Nigerians' reputation for involvement in the drug trade is certainly not without reason. But generalizing about the entire group is fraught with pitfalls.
Case in point: Obafemi Tafawa-Bankole. A former student of the Loyola Jesuit College in Abuja, Nigeria, he first came to Goa as a tourist years ago and he liked it enough to stay and set up a business here.
"When I first came here, I was impressed with your hospitality. Your people are very loving and caring. They are kind. I got good support for my garment and false hair business from local people. Many Nigerians do false hair business in India. In India we buy hair from hairdressers and export it to African countries. We buy garments as well," Obafemi said, eager to stress that not all Nigerians in Goa are involved in drugs.
"Some Nigerian do drugs, not all. Just as some Indians do drugs and not all Indians. It's very upsetting that Nigerians are being targeted and treated like dirt in your beautiful state," he said.
Before the Oct. 31 incident, an estimated 300 Nigerians resided in Goa. That number is believed to have now been cut in half, as many have fled in the face of rising hostility. Those still here are doing their best to keep a low profile while hoping tensions will ease.
Jonathan Adakole is example of a decent, law-abiding Nigerian who wants to come to Goa but now finds himself unable to do so. A football coach by profession, he is wanted at the Brasil Futebol Academia in Goa to coach young Goan boys the tricks of the game.
Speaking from Lagos in Nigeria where he currently is awaiting his Indian visa, Adakole stressed his business was football and that alone.
"I have heard of this trouble between Indians and Nigerians," he said, adding that he's not sure when or if he'll be able to come. "I'm hoping to be there in Goa very soon and can't wait to be teaching young boys."
Goans and Nigerians have a long history of shared football experiences going back more than two decades, with players from Nigeria being the strikers of many top Goan clubs such as Dempo, Salgaocars and Sporting Clube de Goa. A good example is Jerry Karpeh, a Nigerian who now plays for the Sporting Clube de Goa.
In fact, Sporting owes much of its meteoric rise to two Nigerians, Dudu Omagbemi, a striker, and Clifford Chukwuma, a football coach. From being a 2nd Division club in the Goa leagues it is today one of the top clubs of the country.
Ranti Martins, another Nigerian player now with United Sports Club, played for Dempo Sports Club in Goa for many years, starting when he was just 18. Now married and with three kids, he stays in Kolkata with his family.
Many of those still in Goa, however, have faced harrowing experiences since the Porvorim incident. Chioma Ghansoli, a 23-year-old Nigerian in Goa for a holiday, said that she and her friends were kicked out of their guest house and found themselves forced to sleep on the beach.
She stated repeatedly, and convincingly, that neither she nor any of her friends take, sell or have anything else to do with narcotics.
"We want to stay here and stay here peacefully. We're black, it doesn't mean we are not God's children and that we should be treated like some pagans or something," Ghansoli told me. "There are many of us who are just down on a holiday and Nigerians are not bad people."
In the course of my research for this article, I spoke to quite a few Nigerians and I cannot say with any certainty that all of them are law abiding. All, however, spoke of mistreatment in the wake of the Oct. 31 clash.
A man who identified himself as John Okeke told me that he also found himself homeless after the incident.
"If you are black, there is no place for you," John said. He and his friend Wisdom spoke to me in front of the Parra panchayat. The glances of the passersby and those who hung around the busiest area of the agrarian village were unmistakable. It's that feeling you get when you know you are being watched.
I met John and Wisdom on the evening of November 15, a good two weeks after the incident. I asked them if they felt uncomfortable as they looked at me through dark glasses.
 "The landlords have put a lock on the accommodation where we were staying. In some cases the bags are locked inside. In other cases the bags have been kept outside," John said.
"We need help from our government. We are stranded in Goa now. We are turned away by taxi drivers, by grocery store owners and by other shops. If we want to travel or to even get food for ourselves, we cannot get it," John said.
I asked the two what they do for a living, but they tried to avoid the question (I don't rule out that these two might be involved in illicit activities).
Barely a day after I met him, a Nigerian was roughed up by a group of locals at Calangute after he got into an altercation with a domestic tourist over a minor road accident.
Another surprise. Goans, it turns out, aren't the only ones upset over the behaviour of the Nigerians on NH17. Chioma Ghansoli, the 23-year-old Nigerian holiday maker, was equally critical of her compatriots.
"It was not right for them to be brandishing knives the way they did. If they had some issue they should have taken it up with the local authorities in an amicable way," she said.