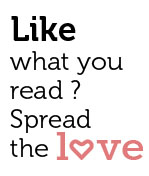 Share
Once upon a time,rx not very long ago, treatment pockets of Bombay like Dhobitalao, Byculla, Mazagon, Grant Road and Colaba, were almost like village outposts of Goa. Food, music, feasts and lively Goan characters added flavour to the city's life.
Telling the story of one branch of the Goan "diaspora" can be a complex affair. Mumbai journalist Reena Martins paints a picture of the Bombay Goans through 31 short stories told in the words of those who lived through those times in the just-out book 'Bomoicar: Stories of Bombay Goans, 1920-1980'. Priced at Rs 200, it's available at Golden Heart (Margao) and Broadway (Panjim).
Says Martins, who traces her roots to the Salcete village of Velim: "I clawed for my roots (after shifting to a Bombay of the early 1990s) … soaking in comforting stories of everyday folk — Goan immigrants like me who had come in search of work, over half a century ago."
(Interestingly, in the early 1960s, about 100,000 Goans — nearly one-sixth the then population of Goa — was estimated to have been living in Bombay.)
Martins takes us to times when Bombay's Chief Minister Morarji Desai imposed Prohibition in the city, raw Alphonso mangoes cost barely three annas, and to-become-famous Goan artistes frequented the "Goan Aunty's" booze joint.
Kudds (residential clubs) flourished in middle and lower-income Goan ghettoes like Dhobitalao, Byculla or Mazgaon. India-versus-Portuguese conflicts also played out in the Goan population there, and through expat newspapers like O Anglo-Lusitano.
Goan tiatrists and musicians form a crucial part of this story, seen on the cover itself which features record-breaking singer Lata Mangueshkar and noted Bollywood musician Anthony Gonsalves of Majorda.
Octogenarian writer Victor Rangel-Ribeiro sketches his first impressions in the "City of Light" as a seven-year-old reaching Bombay by ship in the early 1930s. Elsewhere he tells of his love story with his wife of many years, Lea. Journalist Sheela Jaywant, of another generation, tells the detailed story of summer holidays that the 'Bomoicar' undertook each May in Goa.
UK-based Reginald Massey — author of books on travel, Indian classical music and dance — writes about the matchmaking he almost got snared into, and Bombay-based editor Veena Gomes-Patwardhan profiles life in the kudds. Cynthia Gomes-James meanwhile has another take on the Bombay-to-Goa steamer, a prominent figure in the lives of Bombay Goans. Elsewhere, she has an offbeat narration of the visits that the statue of Our Lady made to Bombay Goan homes in Mazagon.
Cotton Mary is the unlikely name by which a poverty-striken Anglo Indian lady was known, and Roland Francis reworks her story which won many wows when published earlier online.
Matchmaking in the big city (Belinda Willard), Chef Masci, arguably the most noted of Goan chefs, the 'Goan Aunty', food and money-lending (Belinda Willard) reflect the life and times and feature in this 160-page book. Professors at St Xaviers, an institution that shaped generations of Goans in Bombay, including Prof Melky Alvares, are paid tribute to. Writer-photographer Edgar Silveira, who now divides time between Goa and Canada, has a paean of praise to simple Anton's bangda-curry-rice.
Other pages from the past take us to lives in Bombay and Goa (Otilia Pinto nee Figueiredo), and humour writer George
Menezes' shifting to Bombay. Bandra Fair, the times seen through nonagenarian Irene Heredia's eyes, Konkani nightingale Lorna, and life in the Forties when a pound of beef cost a quarter-rupee are also featured.
Julio and Edgar Ribeiro, the top-cop urban-planner duo, are among those featured. John Menezes ends with a closely-recalled story of the blockade years in the 1950s, when Goans had to reach Bombay via the southern border of Goa. This book adds to the growing — but still inadequate — stories of Goan diaspora lives and times.