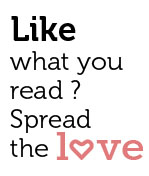 Share
Hotel El Paso
Who stays open now?
News flash: The monsoons are one of the most beautiful times of year to hang out on the beach! A Goa Streets guide.
Visitors flock to Goa from October to April to partake in some fun in the sun while the snow drifts at home get higher and temperatures get lower. There is a notion that after April the doors to Goa close, advice that Goa becomes a ghost town…. especially the coastal towns.
Perceptions often lag behind realities, vialis 40mg and this is exactly the case of the summer and monsoon seasons in Goa. Surprise, surprise. A lot is going on!
Restaurants, clubs, beach activities, sightseeing and shopping are all abundantly available while tourists keep coming and locals enjoy themselves as well.
From Arambol in the North to Agonda in the South, accommodations on the beach are available year round. You can have your pick of luxury beach resorts, hotels and guesthouses. No need to miss out on the beach fun! Below are just a few of the many wonderful beach locales where you can stay and take in the lush tropical surroundings.
Arambol, known for being a haven for hippies, still retains a rustic charm and beautiful beach near the northernmost point in Goa. Hotel El Paso is a decent option for a comfortable stay in the area.
Casa Baga
If you want to take a break from the normal cookie cutter accommodations, then you might want to take a look at Anjuna. The Hobit is a vacation house like you've never seen before.  It's located in a secluded part of the South Anjuna village and is actually built into the side of a hill with rooms that have rock walls and overlook the sandy cove of Anjuna Beach. The rooms are luxurious and uniquely decorated. On the flip side of the The Red Door Hostel, also in Anjuna and just minutes from the beach is an uber hip and retro chic hostel that gives budget travelers a chance to enjoy the area at an affordable cost.
Baga, Calangute and Candolim offer a wide array of cool places to stay during the monsoon season ranging from 5 star luxury resorts to quaint guesthouses on the beautiful and lively beaches of North Goa. Casa Baga's certainly worth checking out, with its relaxing and posh ambience in a gorgeous setting, with cocktails and spa treatments. Charlston Beach Resort in Calangute keeps you near all the action of the shops, restaurants and beaches while also offering comfy rooms, a nice pool surrounded by lush gardens just footsteps from the beach. Also check out the food and drinks at the poolside restaurant, not a bad spot from which to check out the monsoon sunsets.
Charleston
 Resort Calangute
Heading a bit further north is Morjim which is famous for being a breeding ground for sea turtles. In November you can see the cute little hatchlings clumsily making their way to the ocean. Morjim is very tranquil yet it also has a lot of resorts and hotels such as the Marbela Beach Resort at the higher price scale and then the more moderately priced Goa Rock Resort, both giving visitors the fun and relaxation that they want.
Historically Colva Beach was the popular weekend getaway for the Margao artisocrats and today it is still equally popular. Longuinhos Beach Hotel is a great stop-over spot to take in the cool breezes and have nice walks on the beach between monsoon rains. Ask for one of their recently renovated rooms, which have been designed with particular care and style. Take your pick of any number of stylish getaways in the area from moderate to expensive.
The ever popular Palolem Beach has been cleared of its beach huts for the summer and monsoon time but the numerous guesthouses in the area are still open and priced significantly lower than high season. Palolem Beach Guesthouse is situated in a beautiful old Portuguese house on lovely grounds and is just a hop and skip to the beach. Its restaurant serves up some delicious food and the rooms are everything you could ask for.
The Hobit, Anjuna
Agonda, furthest to the south,  does return to its original sleepy fishing village with just a few places open to eat and sleep but that doesn't change the fact that it is still one of the most beautiful beaches around and definitely worthy of a secluded romantic getaway. Maria Paulo Guest House is one of the few places still open for tourists. It's lovely Portuguese style home just a stone's throw from the beach with charming rooms at affordable prices stays open all year.
I've ridden the waves of tourists making way for the airport as quickly as possible before the borders of Goa supposedly shut behind them and have ridden the heat waves and am now riding the waves of rain water created by the monsoon and I see that Goa is still movin' and shakin'! Tourists are still coming and going, partying, eating, relaxing and pampering themselves as always. Most resorts, hotels and guest houses are running great monsoon discounts, leaving you extra money to put towards exploring Goa.