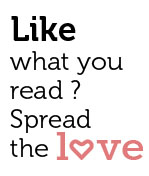 Share
The Hindu festival of Dussehra marks the victory of good over the evil and the success of truth over lies. Also known as Vijayadashmi, pills the culminating day of Navratri, one of the most important Hindu festivals will be celebrated on October 22.
In Goa, it is commonly known as 'Dasro'. The annual celebrations of this festival help us to renew our thoughts and feelings about spiritual value, virtues and morals, concepts that help for the foundations of our civilisation.
People celebrate the Dussehra festival by visiting temples and exchanging sonpatta leaves (apatyachi paana) as a mark of prosperity. We also witness the immersion of idols of the goddess Durga, which are worshipped at the Durga Puja pandals all around the state.
The epic Ramayana tells the mythical story of the Lord Rama fighting a great battle to rescue his wife Sita from the clutches of the demon Ravana. Dussehra also plays a major role in another Hindu epic, the Mahabharata. The Pandavas were five brothers who fought evil forces with a set of distinctive weapons, which were abandoned when the brothers went into exile for one year. They hid their weapons in a 'Shami' tree and found them at the same place when they returned from exile. They then worshipped the tree before going to battle, which they won – an epic also commemorated during Dussehra.
Dussehra also corresponds to the harvest season in India, where religious rituals are performed to invoke cosmic forces that can rejuvenate the soil. It is considered an auspicious day to undertake new ventures and buying new goods, which are decked up with fresh marigold flowers.
The markets around the state will have a large number of bright yellow coloured marigold flowers associated with the festival. The garlands of flowers and leaves of mango tree are used to adorn everything from the doorways to vehicles on this day. The markets also offer fresh stock of traditional sweets such as puranpoli and shrikhand, for the festival.
Goa Streets would like to take this opportunity to wish all our readers a very Happy Dussehra!