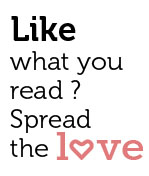 Share
Risara Properties
Stunning Living Spaces in Paradise
Who said money can't buy happiness? With living spaces like some of the ones popping up in Goa these days, it's pretty darn hard to be sad! Superficial materialism aside, this is a story about opulence and those who love living in it. It's about those who have travelled widely and are looking for international amenities in their homes. Be it an apartment or a villa, space plays a major role, jostling with a panoramic view.
Gone are the days when a prospective buyer carried a few bundles of notes to buy a house. Be sure your wallet and bank account are well packed. It's amazing what some high-end luxury properties offer nowadays, from golf courses to fancy restaurants to infinity pools to villas overlooking private lakes. The homes are fitted with the state-of-the-art remote controlled doors, theatre-size flat screen TVs, Italian marble flooring, high-end kitchen and bath fittings, walk-in wardrobes, floor-to-ceiling windows, roof gardens, and, if you're Mukesh Ambani or one of his mega-rich comrades (excuse the Communist parlance in this context!), helipads.
Builders use the best material for construction and quality interior and exterior paint. Ceramic and brick facades are planned artistically, with ventilation and natural light, often using green building materials.  Many properties feature a fitness centre and a private plunge pool, with indoor water bodies and gardens, Jacuzzis and bidet, stain glass room dividers and window panes, even revolving beds (for those not particularly fond of understated elegance).
Open floor plans reduce areas to display art or collections, but they make for spectacular ambience. Most of us have living rooms and kitchens. But only a few of us have private jogging tracks and in-home libraries. Or a Tai Chi court or a Sky Garden on our terrace.
A house like this is not just a place to live, but a space to renew mind, body and soul. We're talking about sit-outs overlooking a vast expanse of water or greenery. About sunken bath tubs with jets that broadcast sound waves through the water, effervescent air bubbles similar to champagne, and chromathrerapy, all remotely controlled. Some housing complexes boast medical facilities and supermarkets and discos, in addition to children's play areas, soccer fields, salons and other amenities.
Builders are concentrating on providing a niche clientele every amenity imaginable, keeping in mind the owner's personality and desires.
The concept of garden space was all but forgotten in the building boom in Goa in the early '70's and 80's. And architectural sensibilities have not always been keen. It wasn't until the late 90s that a sense emerged that architecture should reflect the heritage of Goa, and today we're seeing a growing commitment not only to respecting the environment, but also to preserving the Indo-Portuguese heritage that is the hallmark of our architectural tradition. Of course, not every building has to look like a Portuguese bungalow to be appealing, and a great many homes have come up reflecting different styles and traditions that also find a way to blend in with the Goan landscape.

Esmeralda
Constrained for space in the city, many apartments and villas moved to the periphery. Sometimes the luxury homes are the third and fourth homes of the rich, with a number of staff maintaining them. Others are inhabited by Goans themselves, or by Bollywood stars or artists or by the legions of people across India who want of piece of the Goan paradise.
Let's take a closer look at some of the luxury living spaces in the sunny state.
First, we head to Carmona, in South Goa, where Director Sailesh Daswani, Vikaas Sekhani and partner Navin Parvatkar of Safe Home Builders have erected a delightful project called Simran Sundecks, off the Cavelossim Mobor road. The project features four units of 3-story row villas of 220 square meters, including all the amenities required for high-end luxury spaces. Among the top draws are the terrace Sky Gardens and a spectacular view of the River Saal and green lush view of fields and hills. Each unit has three bedrooms with attached bathrooms, state-of-the-art fittings, spacious balconies, central solar heating, a 55-inch TV, and a modular kitchen. The complex features a lovely swimming pool and gardens, after-sale maintenance and separate quarters for domestic help. Navin has been in real estate for 25 years, and he takes pride in giving premium finish the quality of the materials he uses. His property in South Goa, he explains, uses anti-rust steel and cement especially designed for coastal areas.
Pinto Rosario Square's Villas in the tranquil North Goa village of Socorro offers laid-back living in the lap of nature, with all modern amenities close at hand.
Sharayu Petals is offering six exclusive villas, measuring 155 sq. mts  fully furnished. The interiors are in an ethnic Portuguese style unique to Goa. All this comes with an urban touch, just three kilometres away from Mapusa.
Esmeralda by Naiknavare Developers Pvt. Ltd. (established in 1986) has open spaces and uninhibited surroundings with a club house, swimming pool, skating area, coffee shop, spa, outdoor gym, Tai Chi Court, meditation centre, jogging track, among other amenities. Located on Kadamba Plateau, Panjim extension, it's a 42-acre project equipped with 1, 2, 3 bedroom condomiums, 4-bed duplex condomiums, 3 bed row houses, 4 bed villas, commercial shops and offices.
Elm's Gate features three spacious villas designed to blend in with the sleepy village of Moira in North Goa. Laid out between 310 – 356 square metres, it brings together architectural elements  of Bali, Indonesia, in style and décor.
Simran Sundecks
Bennet& Bernad (BNB) Custom Homes revolve around a vision to customize every client's home, all the way to a copyright system that ensures no other living space in the world is like it. Located in Corlim, Old Goa, the property Lakeshire boasts a beautiful view of the serene surroundings. They use eco-friendly materials, with water harvesting, solar LED lighting and furnishings and fittings that ensure a unique, customized home.
The project RISARA LUXURY by Risara Properties (erstwhile Prudential Group) is situated at Taleigao, between Panjim and Donapaula. Risara Luxury offers premium quality homes with modern home security features and sophisticated lifestyle amenities at a price that offers value to the consumer. Risara Properties, one of the fastest growing real estate companies in Goa, boasts a string of completed and under construction projects including Prudential Palms in Porvorim, Prudential Paradise in Mapusa, Prudential Pristine in Colva and many more. Risara Properties benchmarks against the best global practices in architecture, lifestyle features and amenities.  The underlying principle behind every Risara Properties residential project is the concept of freedom.
Pinto Rosario Square's villas
Who's buying properties in Goa ranging from 2- 5 cores?  A few are NRI Goans. Some are Goans who live right here. And many buyers are retired businesspeople, defense personnel, Bollywood actors, designers, writers, painters from around India and abroad,  who find Goa the ideal location for second  homes.
With eloquence displayed with subtle undertones, the concept of luxury only grows when the owner moves in. And then, the house becomes a home.