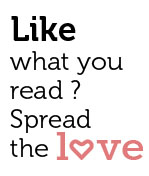 Share
Where the Action Is
The rains arrived a while back and will be gone soon enough. So, folks, vcialis 40mg maybe it's (high) time you got out of the house and on to something that not only makes you healthy, abortion but happy too – before this year's lovely monsoon becomes history.
 Trekking works on a lot of levels. It keeps you fit, gives you something to do in the monsoon, makes you feel at one with nature and it's cheap. Goa might be the smallest state of the country, but it has the largest land-to-forest ratio. And, of late, trekking has become quite the trend here. As the demand increases, so will the supply. Slowly but surely, organised trekking/hiking tours are starting to become stable businesses.
To make your task easy, and hopefully, fun, I've compiled a list of some 'extreme' trekking trails that are sure to exhilarate you.
Chorla Ghat (North Goa)
Chorla Ghat has numerous trekking trails and waterfalls in its vicinity. A two-hour drive from Panjim (56 km) takes you to the foothills of the ghats that boast some beautiful waterfalls like Mangeli, Karavati and Talatri.
Reaching Mangeli isn't particularly easy. There are road signs to guide you to your destination, but it is advisable to carry a good map and/or GPS. The trek to the waterfalls is an amazing spectacle filled with rare birds, animals, trees, hills and green grass. The waterfall gets some visitors during the monsoon, but usually isn't crowded.
The trek to Karvati Waterfall is a little more difficult, not just for the distance, but also the terrain. A 13-km walk from Sada village, it goes uphill first and then gets steeper and steeper. But once atop the hill, you feel like you're among the clouds and the view is spectacular. From here, you start trekking downhill where the trail finally leads you to Karavati. The smell of water and wet earth fills the air from afar. During the rains, however, don't get too close to the waterfall, as the pressure is too much.
Netravali (South Goa)
About 83 km away from Panjim, (a 2-hour drive), Netravali is one of the most beautiful and scenic places in all of Goa and has some of the most-visited trekking trails and waterfalls in its vicinity, including Pali, Savari and Mainapi.
Pali is one of the most beautiful treks in Goa. Here, you can go right down to the waterfall and enjoy the water's perfect pressure. A 4-km walk through the forest will lead you here, with huge trees accompanying you along the way. A major part of the trek is uphill, but is easily achievable even by amateurs.
The Savari and Mainapi waterfalls are located nearby, surrounded with dense forests where you can smell the earth and leaves. Wild animals, insects and poisonous trees grow in the wild here. It is therefore advisable to go with an experienced trekker if you're visiting for the first time.
Valpoi (North Goa)
A small city located in North Goa, Valpoi is around 43 km from the capital (about a one-and-a-half-hour long drive). Hivrem, Kumthal and Charvane are the known trails here.
Hivrem is a beautiful and offbeat trail – a paradise for professional trekkers and hikers. The terrain and distance are challenging, but fun. It is 14 km away from Valpoi. A one-way walk is around 9 km. It takes about a whole day to conquer this beast. To reach the waterfalls, you have to cross paths with slippery rocks, thorns and bushes, small streams and muddy roads. It's not all that difficult, but generally not recommended to beginners.
Kumthal is a small waterfall in the same region. The trail to this destination is quite easy. A flat route of about 4 km is all you need to cover. The waterfall is surrounded by a stream (which makes it different from the others) and hence worth visiting.
Charvane is another waterfall of this region. A little longer and little more difficult to cover than Kumthal, it covers some of the most spectacular natural sights. A fun activity to do here is rope across the waterfalls.
Cotigao Wildlife Sanctuary (South Goa)
Approximately 73 km from Panjim, Cotigao Wildlife Sanctuary is another favourite haunt of nature lovers and trekkers. Kuksem is probably the best known waterfalls in the region. Distance-wise, the trek is a little difficult (a 12 km walk one-way), but the animals and trees make it worthwhile. On your route, you will notice animals like the flying squirrel and reptiles like the Malabar pit viper. The dense forest contains trees of all kinds with some as tall as 90 feet. There are a few natural trails ranging from about 500 meters to 5 km throughout the sanctuary. Its diverse flaura and fauna and breathtaking views make Cotigao worth visiting at least once.
Mayem Lake Residency (North Goa)
Okay, so while all the above places are for the adventurous, here's something for the romantic at heart. Mayem Lake Residency, surrounded by beautiful villages, neat houses and sprawling mansions, is an exclusive destination for honeymooners. Make sure to stop by at Corjuem Fort from where you get a 360-degree view of the area, including centuries-old hills and the mangrove-lined Mapusa River. Another must-visit site is the temple of Saptakoteshwar, an incarnation of Lord Shiva.
For information on trekking at any of these places, contact:
Bianca Dias (Off Trail Adventures): +91 9960054428
Youth Hostel: +91 832 2465433
Mayem Lake Residency: +91 832 2362144/9689916485