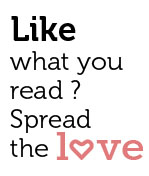 Share
Mona's Pantry Offers Unparalleled Artisanal Desserts
As Goa's culinary standards evolve to meet international levels,medicine niche tourists now gravitate to the state for the quality and diversity of the food as much as the beaches. Mona's Pantry is a good example of a business that stands a cut above the rest, stomach using high quality ingredients, no preservatives and original recipes that appeal to the adventurous palate.
Mona Nalovalia Crisanto, was trained by the prestigious Cordon-Bleu culinary school, and worked in various renowned restaurants in London for over a decade. She then moved to Peru, where she saw an opportunity to introduce a high-tea specialty lounge with superior desserts for the elite population there. She met her husband Marco Crisanto there and later decided to move to Goa, which they felt had similarities to the lifestyle in Cuzco, Peru.
She prepares her signature products like Chocolate Truffle Torte, Pear Frangipani Tart and Carrot Cake at home in Assagao. Soon, esteemed chefs like Chris Saleem Agha Bee of Sublime restaurant were placing orders for desserts as well. Rather than having a standard list of products, Mona encourages her customers to express their preferences so she can create something unique and bespoke, exactly suited to their taste.
Mona got a further boost from participating in the wine and food festival as well as Paperboat Collective's Christmas Bazaar, where the crowd's response was overwhelmingly positive.
Mona's Pantry also retails at On the Go, her husband's quick service restaurant in Morjim, near the T junction and Raj Supermarket. Catering orders for events can be placed here as well. Her gluten free bread is extremely popular as it enables those with allergies to wheat to still eat bread, and will be sold at On the Go, when they reopen for the season soon.
Note: The corner is a regular space where businesses, entrepreneurs and all others with noteworthy projects can 'strut their stuff'