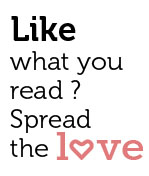 Share
at Park Hyatt Goa
In support of Hyatt Thrive, Hyatt's global corporate responsibility platform, the associates of Park Hyatt Goa engaged in a series of meaningful charitable activities with local communities to make a difference in their lives. This is a part of Hyatt's Global Month of Community Service, which is a brand-wide effort that encourages Hyatt associates to improve the many communities around the world that they call home.
The 2015 Global Month of Giving started a week earlier at Park Hyatt Goa as we organized a much needed free Medical Camp for the women from the neighborhood villagein association with NusiWockhardt Hospital and Indian Red Cross Society(March being the Women's Day month). The specialist doctors at the camp included a Breast Cancer specialist who conducted an awareness session, an Orthopaedic Surgeon and Gynecologistalong with a General Physician. The camp was attended by 50 women who went back home more aware and careful about their health.
Give-As-Much-As–You-Can COLLECTION DRIVE
"It's not how much we give but how much love we put into giving." –as Mother Teresa had rightly said.Our associates came forward to organize a collection drive at the hotel where they wanted to collect books, clothes, toys, linen and other household items that they felt were of more use to the less fortunate ones. This was an embodiment of the CARE that is instilled in each one of us in the Hyatt family and our associates went the extra mile to collect as much as we could. The collection drive started on April 8th will conclude on 1st May 2015 when we will physically segregate the collected items according to age and type. The clothes will be laundered and packed ready to be handed over to the most deserving shelter , the books segregated and handed over to the Ashraya Home by El-Sheddai where we are making a small reading corner for the kids and women and the other items like toys and linen will be distributed similarly.
MEALS-ON-WHEELS in association with El-Shaddai
Meals on Wheels, popularly known as 'Manna Khana' is a free food distribution programme during theweek. Manna takeaway packets are provided for poor and homeless children and adults living on the streets.Park Hyatt Goa in association with El Shaddai participated in three Meals-On-Wheels activations in April 2015 where our associates distributed packets of healthy food prepared in the hotel to people on the streets of Margao and at the El ShaddaiAshraya Centre for kids. These are primarily immigrants and refugees making the streets their temporary shelter. During the three meal distribution drives in April 2015, there was participation from over 100 associates as we provided food and shared a happy memory with more than 300 people including adults and kids.
THE CASHEW TRAIL AUCTION TRADITION – bringing to life meaningful fun.
Every year during the harvest season, we celebrate the legacy of the fruit of Goa thorough a unique event known as the Cashew Trail. During the cashew trail festivities that last for more than a week, Park Hyatt Goa in association with the Vaz family of the famous Madam Rosa Distillery organizes an auction of a very special garrafon of feni courtesy the Vaz family. #SelfieForAPurpose to support AVIK KATHAIT RECOVERY FUND
To support the ongoing efforts for AvikKathait Recovery Fund, we took a selfie with our associates at the Arossim Beach adjoining our hotel. The selfie has been used as a communication tool across social media channels to create awareness and share the word about this fund. . As on 30th April 2015, we have collected USD 575 and the campaign is still on.
MEDICAL CAMP for Ashraya Centre by El Shaddaiin Vasco
We organized a medical camp for the women and children associated with the Ashraya Centre at Vasco on 28th April 2015. 150 people including children visiting the medical camp that was organized in collaboration with SMRC Hospital & El Shaddai – Ashraya Centre Vasco. .
For more details, please call 91 832 2721234 or 91 9820228254. 
Note: The Corner is  a regular space where businesses, entrepreneurs and all others with noteworthy projects can 'Strut their stuff'