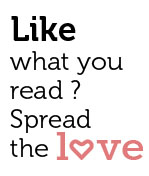 Share
Varun Carvalho performing at Kings School, Margao
It Isn't Hard If You Try
John Lennon imagined a better world, and so can we. And like him, we can start with music.
The 'Turn The Tide' Project was conceptualised by musician, songwriter, singer Varun Carvalho. It aims to use music to positively influence kids so that they can Turn The Tide from within – and be a positive force in the world.
Varun and his band comprising of ace guitarist Elvis Lobo and keyboardist/music producer Mukesh Ghatwal travel from school to school performing with the kids and getting them interested in music. A musical dialogue is created with the youngsters. Most of the songs performed are positive, inspiring the kids to rise up and work for the betterment of society.
Social songs touching different topics like corruption, environment, communal harmony, respect for women, and standing up for your rights are sung during the programme. There's a great deal of interaction with the kids through multimedia slides and other visuals, and asking the young people to come up with their own answers and solutions to improve our world.
Turn The Tide is using music to stir the passions of the young generation, in hopes that they will help lead us into a better place – one with less egotism and more selflessness, less corruption and more fairness, less pollution and more greenery, less bigotry and more respect, less hatred and more love.
Turn The Tide will be touring schools and colleges throughout Goa, and then plans to take the project to the rest of India – to create a huge positive wave of kids across the sub-continent.
It's time to Turn The Tide. Imagine it.
Website: www.turnthetide.in
Email id: turnthetideindia@gmail.com
contact: 9823129916
Mukesh Ghatwal
Elvis Lobo