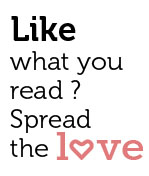 Share
And The World Beneath The Sea
The Charloos, Karen and Venkat, have been my friends in Goa for decades. They're a couple who've brought fun and professionalism to scuba diving in India and to Goa in particular. Now, twenty years down the line, they've decided to wrap up their scuba diving business, but still be part of the marine scene. I caught up with Venkat to go down memory lane:
Sheela Jaywant: You were a banker. Where were you based and when did you leave that profession? How did you and Karen get interested in scuba diving?
Venkat Charloo: I worked in Hong Kong from 1984 to 1993. I then ran my own business for a year and then worked as a Financial Controller in a trading firm for nine months before moving to Goa in September 1995. Both of us started diving for pleasure and by 1995 we both became instructors.
SJ:   What brought you to Goa? What prompted you to start Barracuda Diving?
VC:  I came to Goa with the specific intention of setting up a dive center, after a recce trip from Hong Kong in April 1995. I joined Barracuda Diving, which was set up by Riaz Ismail, as a freelance instructor and then took over fully in 1997-98.
SJ:   How were the early years? Did Goans take to diving? How easy was it to do business here?
VC:  It was very easy as there were no rules! We just went out and dived whenever and wherever we wished. At that time we mostly catered to the British and Finnish charter business and guided certified divers. Sadly there have been very few Goans who have taken up diving.
SJ:   How did you do the marketing?
VC:  We didn't. The only marketing was by way of a website when we set up way back in the late 1990s. Word-of-mouth publicity by our happy clients has been enough to keep us busy.
SJ:   What were the courses and certifications you offered?
VC:  All levels of PADI (Professional Association of Diving Instructors) certification courses in addition to beginners' programs like Discover Scuba Diving. About four years ago we also became instructors from Scuba Schools International (SSI), and so offer both now.
SJ:   What did you do in the off season?
VC:   Initially we used to go to Bangalore and chill with family and friends but after we bought a house here, we stayed here more and more as Goa became our home. Even now we just take groups on trips during the monsoons but otherwise spend all our time here working on accounts, the website, service the equipment and do other mundane things which keep us busy and out of trouble.
SJ:   What changes have you found underwater along the coastline in the last 20 years?
VC:   Very little, thankfully. I would say the main change is damage to coral and marine life by indiscriminate dropping of anchors by too many boats coming to the islands and jetties around here. In the last two years there has been dumping of a lot of rubbish from these boats, especially beer bottles by tourists, which is sadly affecting the sea-life around here.
SJ:    You must have many stories and anecdotes to tell. Can you tell us some?
VC:   The funniest one involved an American 'naturist' diver who insisted on diving in the buff. It took a lot of effort and tact in getting it across to him that we are a conservative nation and he can't flash to all and sundry … The other involved a person who suffered from Tourette's Syndrome as a result of which he would blurt out whatever was on his mind, which included various anatomical regions of female divers on the boat! Comic, but tragic at the same time.
SJ:   Any dangerous moments?
VC:  None whatsoever.
SJ:    Your favourite dive sites around Goa? Why are they your favourite?
VC:   Suzy's Wreck—because of the diversity of marine life in and around her and Sail Rock for the amazing topography and abundance of fish life.
SJ:   What are your favourite dive sites in the world?
VC:  Anywhere underwater! Every place is different and has something special about it. If I were pushed into a corner it would have to be Indonesia which has everything big, small and in between. Not surprisingly the area called Coral Triangle is bang in the middle, with the largest biodiversity in the underwater world!
SJ:   What steps can Goa take to make adventure activities popular and safe?
VC:  The Tourism Department needs to regulate the activities without imposing hardships on the operators. The need of the hour is a single window licence to cut out the red tape and corruption which is a serious impediment for all concerned. It's time to realise that activities like scuba diving should be given due priority since they are low impact and high value tourism and so should be given weightage to promote the sport while maintaining world class quality and safety.
SJ:  What do you plan to do after this coming season when you plan to stop Barracuda Diving? Please tell us about your NGO Coastal Impact.
VC:  The coming season will conclude 20 years of Barracuda Diving under me and Karen and we plan on making this our last. We intend to continue taking groups abroad for diving, customizing dive trips for individuals and small groups, increasing sales of dive gear and working in conjunction with other dive-centers in providing pro-level training. We will be concentrating on our NGO—Coastal Impact—to increase marine education in schools and colleges, to conserve marine life not only in Goa but all over India, as well as to assist scientists with conducting marine surveys and research. We want the local people to support us in conserving the underwater heritage of Goa—be it corals, sponges, fish and other marine life—by realising that our very own survival depends on preserving the seas.
SJ:   I remember attending your beach clean ups. How can Goans get involved in such activities?
VC:   We have been conducting underwater and beach clean ups since 1998 primarily with the objective of bringing the issue of conservation of marine life to the forefront and to educate the general public—especially children. This is always held on the last Sunday of April just before we close down for the monsoons. The fact that this is the tail end of the season also makes this important as all the rubbish from the whole season can then be removed then. We invite everyone—not just from Goa—to come down and participate in this event. Anyone can email us on barracudadiving@gmail.com by early April and book in for the event. Generally we only take a maximum of about 25 divers and non-divers to keep the event manageable and enjoyable.