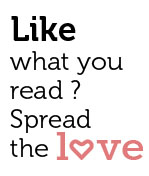 Share
Designing Kitchens… And Dreams
"We love designing dreams," says Ashish Mohnot, explaining the motivation behind his various design ventures in Goa. He and his wife Shaifali Mohnot have now opened SLEEK on NH17 in Porvorim – an extraordinary store featuring some of the most beautifully designed kitchens available in this part of the world.
Ashish was born in Jodhpur, Rajasthan. He spent his first nine years of his life in Calcutta and then eighteen years in Jodhpur. In 2001 he married Shaifali and a year later they had Morvin and Morvish, twin boys.
In 2003 Ashish and Shaifali participated in the Lokotsav Exhibition, held at the Kala Academy in Panjim in association with the Goa government and West Zone Cultural Centre of Udaipur. Ashish says, "People loved our stuff" and that's when they decided to stay back and feel the love. For the next five years, they sold furniture in Goa from their first store, Antiques 'n' Ethinix, in Porvorim. At one point they decided that the best way to bring their business forward was to meet their clients' needs on an individual basis, catering to personal preferences and taste. So they started tailoring and delivering exclusively to a niche clientele in Goa. But production costs were high with goods being brought in from Jodhpur. So they finally shifted manufacturing to Goa. In addition to Antiques 'n' Ethinix in Porvorim, the couple has another furniture store in Morjim.
Their third store, which opens today, Feb. 28, features the latest in modular kitchens and kitchen furnishings. Being one of India's leading brands, Sleek, "The Kitchen Specialist" has all the latest designs and products to satisfy those who like to keep up with the market. Yes, it is a high-end clientele that would be most attracted to the products SLEEK is providing. But Ashish points out that you don't have to be super-rich to afford it, either. SLEEK is open to all.
Antiques 'n' Ethinix, their other showroom in Porvorim, is a place for all who appreciate originality and novelty. They don't replicate designs and they make sure they stay ahead in their game. Their USP: Offering you exactly what you have in mind while working within your budget to offer you a host of flexible offers.
They have a range of products to choose from: sofa sets, loungers, consoles, room corners, dining sets, chests, double beds, single beds, chairs, tables, stools, cabinets, pedestals, almirahs, lower sit outs. You can gift your loved ones exquisitely crafted mirrors and photo frames, decorative utility boxes, pen stands, key stands, ash trays, miniature paintings, clocks, bowls and trays, spice holders, candle stands, wine bottle holders, magazine stands, book ends, desk items and animal figures.
Well, if you do go to SLEEK and experience the clean lines and ultra-modern design of the kitchens, you might be surprised to see that Aishish and Shaifali are also behind Antiques 'n' Ethinix, with its emphasis on traditional style. I think it's a beautiful juxtaposition that gives dimension to Ashish and Shaifali's business. I can see that this is a true labour of love. The family has been living in the same bungalow for the last twelve years that Antiques 'n' Ethinix is situated in. Their wares surround them: the old clocks, statues, beds, gigantic wooden elephant heads, swings, doors, windows and all the other beautiful paraphernalia from all over India as they sit down on their dining table to say 'grace'.
Ashish Mohnot
Oh, did I also mention that in addition to being Sleek's birthday it's also Shaifali's? Happy birthday to both of you!
Opening event on 28 February,  5 pm at Sleek.

Shaifali Mohnot
Sleek
+91 9665024877/9890234877
Opp Volkswagon Showroom, NH-17,
Porvorim
Antiques 'n' Ethinix
+91 9665024877/9890234877
Plot no.1, H.No.1810, behind Chodankar Nursing Home, Alto-Porvorim, Bardez, Goa