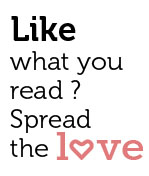 Share
How Dating Apps Are Transforming Courtship In India
But Beware: Broken Hearts Still Abound
Matchmaking in India has undergone a smart makeover in the past five years: the quest for a soulmate can now be conducted in the palm of your hand thanks to the explosion of dating applications. Horoscope-matching priests and zealous yentas are being politely ignored as tech savvy singles, search with independent minds and incomes opt for mobile chatting their way down the aisle.
Once upon a time, established online matrimonial portals like Shaadi.com and Bharatmatrimony were all the rage. But many members were growing frustrated with the dangers lurking in cyberspace, with scamsters preying on emotional vulnerabilities. A new generation of sites and apps is now providing a safer, more user friendly shortcut to connecting with potential partners.
These newbies are a win-win, offering instant gratification (just swipe and voila, you have a date), plus tighter security. The more personal information a member uploads, example LinkedIn, Facebook, Adhar Card, etc., the safer a bet they are. While some die-hard romantics argue that this kills the thrill of peeling the layers of a potential mate, most app users seem pleased to fast-track the courting game.
For the fairer sex, matchmaking apps have been a boon for taking control of their marital destinies. Several million women in India have downloaded these applications, preferring them over blind meetings set up by well-meaning friends and family. And the trend isn't just in the metros: smaller towns are likewise seeing a surge in female users.
Monica, 39, (name changed), found herself downloading TrulyMadly, Woo and OKCupid and discovering a brand new mobile dating world. "OKCupid's algorithm is picture driven so some members use this to emphasize their intentions: there were married men with evident wedding bands as a code for extramarital affairs, and two men who posted a joint photo implying hopes for a threesome. But the stun factor came via teenage boys looking to be initiated into manhood via experienced women. They lied about their age to get into the older female age group, but still posted their actual photos and mentioned that they were in high school, so the women scrolling through would understand what the real deal was. I received a hundred and fifty messages in ten hours: one guy breezily mentioned that he was looking for a woman who knew what to wear inside and outside the bedroom and then 24 hours later, revealed that he had lung cancer."
Not surprisingly, she even found a high end form of matchmaking: Sirf Coffee, a 'bespoke service that connects the crème de la crème of Indian professionals from around the world.' Entry to this exclusive site is determined by a team of consultants who evaluate your profile and then follow-up with phone/personal interview. Perfect for singles with time constraints and distaste for kissing numerous frogs in search of a Prince.
Curiosity led Monica to investigate deeper and so, she created a fake male profile to check the standard of female users. "The women came out on top. I think Indian guys haven't really got a handle on appropriate dating behavior and conversation: all they seem to do is ask silly questions or make indecent proposals. Overseas, men aren't so blatant even if they're just trolling for sex, butun fortunately, their Indian counterparts have no such finesse."Overall, she feels that the quality of men on Truly Madly is a better fit whereas Woo doesn't live up to her professional standards.
They weren't all disturbing experiences though. Monica discovered a plethora of interesting thirty somethings who oddly,were interested in dating older women. As one man with a self-confessed limp explained, girls of his age weren't willing to look beyond the physical handicap, but the more mature ones had enough confidence to be more accepting.
For Ajay, 32,(name changed), a bad experience through Shaadi.com led him down the app road. He's found good friends, but thinks "it's hard to project your entire persona into a three-liner on the profile, so many younger people don't understand that sometimes you need to explore deeper."Monica and Ajay have been happily connecting for several months via Truly Madly, which seems to be one of the most popular and user-friendly apps.
In international waters, there's a similar scene playing out. Tinder, which launched in 2012, has over fifty million users and an estimated worth of US$1.4 billion. A new entrant that's making waves is the feminist app Bumble that aims to make women feel empowered by letting them make the first move. It was set up in 2014 by Whitney Wolfe, a co-founder of Tinder – which she left claiming sexual harassment – and already has over a million users.
In our own backyard, First Met, formerly known as AYI (Are You Interested),is one of the largest online dating sites with over 25 million connected members, and has integrated iPhone and android apps. Its multitude of categories (sixty-plus and counting), include religious beliefs, nationality, marital status, sexual orientation and age. This would probably cover almost anyone in singledom, ranging from a Swedish Buddhist, to a gay man from Tel Aviv to a 70-year old widow in Goa. Then there is the location-based app called Singles Around Me(SAM), for people who have moved to a new city or constantly travel for work. This geographical technology helps them figure out who's single in their vicinity and make instant connections. So if you're sitting alone in a restaurant, a click on your phone could help you find other single diners nearby.
Inevitably, where there is yin, yang must follow. Some psychologists are concerned about the peril of low self-esteem when app users are rejected. Secondly, many lonely singletons are using dating applications just to have someone to chat with or even for a quickie, which could lead to numerous broken hearts.
Considering how much time we spend on hand-held devices, the success of dating apps is not surprising. So naturally, trusting lady luck or an alignment of the planets to find your soulmate has been relegated to the back seat: today, it's dating apps that control the trajectory of love.