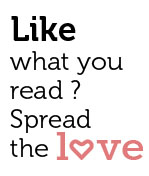 Share
First Time In Goa
Those of you who think a farmers market is a congregation of gaoti vegetable sellers may be surprised at the kind of event planned for this Sunday December 14 at the Grand Hyatt hotel in Bambolim.
Farmers markets around the world and more recently in Indian metro cities have been associated with small-scale producers of healthy, organic foods, handmade crafts and natural fiber clothing. They bring together progressive communities that prefer healthy and eco-friendly lifestyles and often can afford the somewhat higher price tags associated with it.
Restaurateur and TV show host Karen Anand is bringing her version of a farmers market to Goa this Sunday after a successful run in Pune and other cities. The daylong market from 11am to 7pm will feature tens of stalls featuring specialty foods, teas, wines, cheeses, restaurants and more.
Many well-known national and some local brands will be participating such as Sattvic Foods, a healthy snack company launched in Panjim recently and Natti's Naturals, a health food store in Anjuna. Then there's agave liquor brand Desmondji and Tea Trunk whose founders are also residents of Goa. Karen Anand will also launch her new line of gourmet products in Goa at the market under the brand KA Gourmet along with gift boxes for the festive season.
The Grand Hyatt plans to continue organizing similar markets on their picturesque and sprawling lawns every Sunday, and will extend invites to vendors beyond the food and beverage industries. At the market, patrons would have the opportunity to explore new restaurants and old favourites in a 'pop up' experience. The hotel will also be showcasing some of their famed specialty cuisines including Indian, Arabic, Asian, Italian, Grills and Desserts.
Karen Anand
The Farmers' Market will aim to attract everyone from chefs, restaurateurs, passionate amateur cooks and people who just happen to love eating and drinking and those looking out for a splendid time with families and friends. Karen Anand hopes "to create a market which becomes a repository of culinary knowledge and understanding. It's a place to explore, to ask questions, to discover new flavours, to savour a unique atmosphere and to have fun!"
"When we heard of this initiative by Karen Anand, which we believe is a very strong and innovative concept, we immediately foresaw the tremendous potential it had for Goa, who has never witnessed anything like this before. In the past, the Farmers' Market has demonstrated huge potential and success, and we are certain that the event at our property too will see huge traction from locals and also national and international tourists who would be in Goa during that time – December being one of Goa's lucrative tourist months," shares GM Jaco LeRoux
The hotel aims to create a fun family environment with fun activities for kids, along with live music by the sensational and popular international music performers Jovan and Thelma. To ensure ease and comfort for parents of young children, Grand Hyatt Goa has sanctioned a play area for kids. Guests will also have access to the free-form outdoor swimming pool at the hotel. Best of all, there's no entry fee!
Beyond the Sunday farmers market events, the Grand Hyatt is upping the ante with different themes on other days too. On Mondays guests can 'Go Fish' with local fishermen and come back to have their catch cooked fresh. On Tuesdays the Indian restaurant 'Chulha' will lay out a culinary map of India and invite people in to learn how to make a dish, one-on-one from the chefs. Wednesdays are fashion-themed nights, where local artists and designers feature their latest collections. There will be live seafood stalls on Thursdays with live music by international duo Jovan and Thelma singing popular classics.
Jaco Le Rox, GM, Grand Hyatt Goa
Their new 'Australian Bush BBQ' themed restaurant will be highlighted on Fridays and Saturdays feature the sailing center, which is the only one within a five-star hotel property in the country. Families can learn how to sail, do wind surfing, kayaking, and groups can do team building exercises as well. The novel aspect of the BBQ theme events are that visitors from outside the hotel are welcome to book a picnic setting, where everything from the rug to sit on to the picnic basket is laid out for you. All that's left is to order your grilled vegetable or meat of choice.
There's an exciting New Year's Eve masquerade style party planned as well where delightful stages, gardens and unexpected performers will be set up, along the lines of international theatrical spectacles such as Russia's 'Midsummer Nights Dream' and the Tomorrow Land festival. The evening is designed to feel like an escape from reality. Revelers will be able to borrow or buy costumes and get professional makeup and hair done at the in-house Snip salon to transform themselves into a surreal persona for one night.