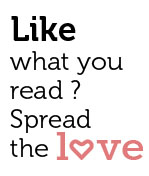 Share
A guglhupf was a common sight on our dining table: My grandfather could not get enough of his favorite cake. His guglhupf was made with yeast and a lot of eggs – light dough melting in the mouth, ask crowned by roasted almonds and dusted with icing sugar. My grandfather shared the habit of eating guglhupf with royal Europeans. According to legend around 1800 the Austrian Emperor discovered the guglhupf, for sale making it his daily breakfast. Following Emperors like Franz Joseph and his wife Sissi could not imagine beginning the day without guglhupf.
The original guglhupf goes a long way back:  Archaeological excavations near Vienna show Romans used a mold for ring cake in the form of a rotating sun identical to the guglhupf.
My recipe for a triple nut guglhupf combines three different kind of nuts (very healthy) with whole wheat flour, store coconut oil, and eggs (very healthy, too). To balance this it also got some chocolate chips for my chocoholic men and of course sugar, but only a moderate amount. I have used a vanilla pod grown in Goa for this recipe. If you don't want to spend the money for the vanilla pod, use vanilla extract. Experts say artificial vanilla leaves a bitter aftertaste, but I don't share this opinion. I think real vanilla is only required for vanilla ice cream and custards. When vanilla only contributes to a lot of other ingredients, artificial vanilla extract is perfectly acceptable for me.
Ingredients:
150 grams desiccated coconut
100 grams roasted almonds
100 grams roasted cashew nuts
100 grams chocolate chips made from dark cooking chocolate
6 eggs
1 vanilla pod
2 ½ cups sugar
2 ½ cups whole wheat flour
4 teaspoons baking powder
1 cup cold pressed coconut oil
1 cup milk
butter for greasing the mold
icing sugar for dusting the guglhupf
Method:
Prepare your vessel: Spread butter carefully over the inside of your guglhupf mold. If you don't have a guglhupf shape, you can take any round, big cake mold. A silicon mold needs greasing only the first time you use it.
Spread the almonds and the cashew nuts over a cookie sheet and roast them in the oven. Keep the flame low and pay attention: Nuts burn easily. They are done when the cashew nuts have turned golden brown and the almond skins show some dark brown spots. Let the nuts cool down and grind them finely. The easiest way to do this is using a blender. Take a piece of dark cooking chocolate, place it on a cutting board and shave off chocolate chips with the help of a big knife.
Place the eggs into a big whisking bowl. Slice open the vanilla pod and scrap out the insides. Add these aromatic bits and the sugar to the eggs. Beat everything with a hand mixer until you have a light colored, thick cream. Incorporate the coconut oil, the nuts and the coconut flakes into the mixture.
Combine the flour with the baking powder and stir it into the batter. Finally add the milk. Fill the batter immediately into the mold and bake it for 1 ¼ hour at lowest temperature in the oven. The guglhupf needs quite a lot of time for baking as it is a big cake. You can check if the cake is done with a toothpick. Stick it into the cake: If it comes out clean, the cake is done.
Kornelia is a German food writer living in Goa, India, with her Italian husband and her son.  She has published two cookbooks, Kornelia's Kitchen – Mediterranean Cooking for India and Kornelia's Kitchen 2 – Cooking for Allergies. Both have won the Gourmand World Cookbook Award. All her recipes are easy, fast and delicious – the right kind of food to keep your family healthy and happy without spending too much time in the kitchen.