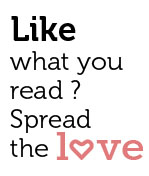 Share
Streets goes prowling in 5 hot workout dens
Are you embarrassed when you look at yourself in the mirror? Do you find yourself panting at the top of the stairs, and you have only climbed one floor! Sick of chucking away all those tight fitting jeans and tops that no longer fit you? Shy to take your shirt off at the beach? It's time you embraced the gym culture.
Gym culture is simply a socio-cultural phenomenon that surrounds physical exercise. Goans are increasingly aware of the benefits of a healthy lifestyle and a fit body.
"Healthy is the new sexy," says Nikhil Divekar, an entrepreneur.
Peers are often a big part of gym culture. People tend to drag their friends along to the gym. You're supposed to focus, dammit! Pull that hoodie up, blast the tunes, ignore all around you and become one with the weights. Boring? A bit of chit-chat can help you with motivation, because you're with a like-minded group of people! And the atmosphere in the gym created by people with the same goal becomes a force of motivation to everyone.
But you have been working for a pretty long time and don't see the effects showing yet, do you? Nowadays many go 'gymming' just to attract the opposite sex with a six pack. Poor results lead to frustration, and you may turn to the shortcuts of steroids. But you will only be hurting yourself in the long run! The human body only changes gradually, you can't become Superman or Arnold Schwarzenegger overnight.
"Yes I can see people are getting health conscious but I want to advise the youngsters that there is no shortcut way to get a good physique," says Sunil Gudlar, sub inspector of the Goa Police. "Please do not use steroids, it is only for a short time, the effects won't last for long. Dedication is the most important factor, so eat healthy, get good sleep, work hard and stay fit!"
A balanced routine of exercise—the right mixture of weight training, cardio and cross fit—will help you gain your desired level of fitness. Cardiovascular exercises are essential if you are looking at a healthier way of life. Yes, it can get boring, but there are fun ways now, like Zumba, Yoga, Karate, Krav Maga, Kickboxing, etc that will make sure you get a good dose of feel-good hormones and social interaction, too.
Your body is sculpted in the kitchen first, so make sure you eat right. Studies reveal that diet counts for over two-thirds of your fitness factors. If you eat right, you will reach your targeted goals, be they weight loss, muscle gain or just overall fitness.
Costs of gymming can range from Rs 300 per month at a government gym to Rs 3000 at a private club. You can also invest in a home gym and then do your workouts for absolutely free!
Also very much worth checking out is High Intensity Interval Training, including the so-called "Scientific 7-Minute Workout." Studies have shown that bursts of extremely intense activity, interrupted by short breaks, can provoke physiological changes in a much shorter period of time than traditional cardio workouts like jogging or pedaling.
In our quest for the busiest gyms in town, Streets visited 5 body-shops. Here's the rundown:
Basilio's 7 Health Club/Gym (Santa Inez, Goa) — Run by Aldrin Basilio Soares, this is probably the biggest Health Club and Gym you can find in town, featuring regimens for weight-loss, weight-lifting, cross-fit, kick boxing, kick aerobics, taekwondo, dance class, karate, free weights, cardio equipment, etc that can be adapted for personal training as well as group fitness.
Norbert's Fitness Studio (Panjim, Mapusa, Vasco, Porvorim & Margao) — Norbert's specializes in one-on-one treatment with exclusive functional interval training workouts designed for both genders of all fitness levels. They give you workouts that combine resistance training, cardio, stretching, core and abdominal training. They also have programs for weight loss, body toning and muscle building.
Tripod Gym (Taleigao, Panjim) — After being a personal trainer for years, Tariq set up his own gym in the heart of Taleigao. Tripod will help you achieve your fitness goals with a scientific approach personally overseen by Tariq. The gym provides you various programs like muscle or weight gain, fat or weight loss, personal training, nutrition counseling, body transformation programs, body toning and transformation, etc.
PowerMax (Ponda) — This gym offers cardiovascular equipment, toning circuits, free weights, indoor cycling studios and aerobic studios. PowerMax also helps you set up your own personal gym and health club by providing you with the finest equipment. This gym is a part of a chain of retail equipment stores spread in Mumbai, Pune and Goa.
Felicity Health Club And Spa (Vasco) — Felicity Health Club is a sophisticated health club at Bogmalo. Get trained at Felicity Gym by the professional trainers under the guidance of a fitness physician. They provide a range of Spa services: Steam, Sauna, Jacuzzi, Massages, salon, etc.
We spoke to a few gym enthusiasts on their favourite activity. Here is what they had to say!
Dattaprasad Naik – R&D Engineer, Inventrom.
"The gym culture is picking up widely now in Goa … Well-equipped gyms are coming up in every corner of city. With the proliferation in gyms the need for qualified fitness trainers is also increasing. Our generation is witnessing a complete makeover in terms of how people view their bodies and there is a huge drive to sculpt their bodies to desired calendar-ready physiques."
Savio Glyn Pereira –Co-Founder DreamLogic Infosystems
"Gym culture in Goa has seen a massive boom in the past 4-5 years. People are being educated through social media, videos and fitness blogs about the benefits of working out. Earlier we had a lot of misconceptions that working out in the gym is bad and stuff. But now people have actually started seeing the effects of working out and living a healthy lifestyle."
Tariq Mohammad – Owner, Tripod Gym
"The gym culture has certainly changed and increased in the last couple of years, which is why you see many new set-ups coming up. Working out is no longer about just losing or gaining weight or getting six-pack abs. It's become beyond that now!"
Cara Srivastava – Student
"The gym culture in Goa right now probably at its highest yet. Fitness isn't just a phase now. It's slowly becoming a lifestyle for many."
So get to your nearest gym, not for quick kicks, but for a fitter and healthier body and mind. Get a good consult, check out the options at the various gyms in your city and go for it. All power to the new you!